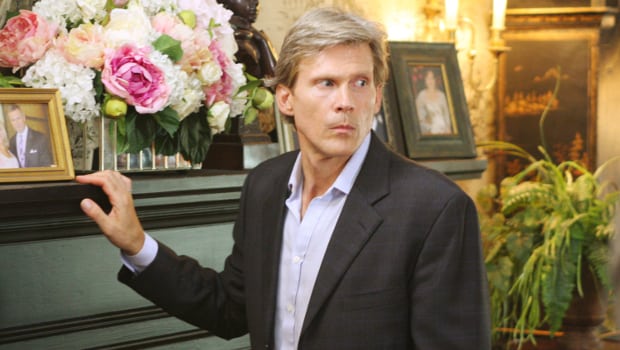 The web series "Tainted Dreams" already has a long list of confirmed soap star talent, and now one more has been added to the roster: "Guiding Light" alum Grant Aleksander (ex-Phillip Spaulding)! The Maryland native, who also played "All My Children's" Alec McIntyre, has signed on to play Adam Clark, the executive producer of "Painted Dreams," the fictional show within the series.
"In a bit of art imitating life, Grant has been focusing behind the scenes honing his directing skills, and we are thrilled he has agreed to step back in front of the camera," says show creator (and current "AMC" supervising producer) Sonia Blangiardo.
Adds Aleksander: ""With more than 30 years in daytime both in front of and behind the camera, I have experienced many executive producers, and now it will be fun to actually play one."
"Tainted Dreams," which also stars Alicia Minshew (ex-Kendall Hart Slater, "AMC"), Austin Peck (ex-Austin Reed, "Days of our Lives;" ex-Brad Snyder, "As the World Turns;" ex-Rick Powers, "One Life to Live"), Colleen Zenk (ex-Barbara Ryan, "ATWT"), Michael Lowry (ex-Jake Martin, "AMC;" ex-Les Sweeney, "ATWT;" ex-Dr. Hillman, "The Bold and the Beautiful;" ex-Ross Rayburn, "OLTL") and Kelley Menighan Hensley (ex-Emily Stewart, "ATWT"), is scheduled to begin filming in late July.