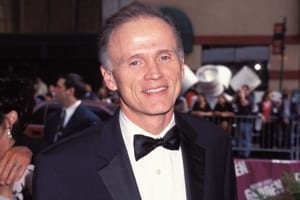 (SoapOperaNetwork.com) — With news of Gary Tomlin and Christopher Whitesell's ascension to the top of the "Days of our Lives" writing team after the NBC daytime soap let go Marlene McPherson and Darrell Ray Thomas, Jr., less than a year after the two were hired to replace Dena Higley, Soap Opera Digest in its newest issue (issue dated April 16, 2012) is reporting that Tomlin and Whitesell has added the multiple Emmy award winning talents of veteran writer Lorraine Broderick to its new regime.
Broderick, who most recently enjoyed a stint at ABC's "One Life to Live" as a breakdown writer shortly after penning the final months of "All My Children" as the soaps head writer – she was hired at "AMC" just days before the network officially announced it had decided to cancel both soaps with "Children" going off the air in September 2011 and "One Life" completing its run in January 2012 – joins "DAYS" in the same position she had at "One Life to Live" until its final episodes were written. "We are excited and look forward to the stories of romance, suspense and intrigue this new dream team plans to tell," Co-Executive Producer Greg Meng said via Digest.
Broderick's long career in daytime television as a writer began more than three decades ago when she was hired on as a script writer at "All My Children" in 1979. She held that position until 1981, when she was named Associate Head Writer. She would begin a short stint as the soaps Co-Head Writer in 1987, but would revert back to her former position as Associate Head Writer beginning in 1988 until 1991. She left "AMC" for "Guiding Light" beginning in 1992, where she was hired once again as an Associate Head Writer (1992-1993). After leaving "GL," Broderick would find herself at numerous daytime soaps in various capacities including the role of Head Writer and/or Associate Head Writer at "Another World," "As The World Turns," "One Life to Live" and "Port Charles."
Before marking her return to "DAYS" later this year, Broderick was previously credited as Head Writer of the soap for just one month (October 1999).