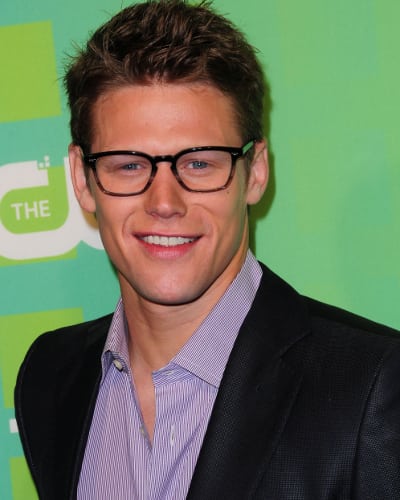 A typical Lifetime drama is coming to life for "The Vampire Diaries" star Zach Roerig (ex-Casey Hughes, "As the World Turns;" ex-Hunter Atwood, "One Life to Live"): According to TMZ, the actor is battling a woman named Alanna Turner for sole custody of their shared child!
As the entertainment site reports, legal documents filed in Georgia last month show that Roerig, who has a daughter with Turner born in January of 2011, is asking the court to change the current custody arrangement and grant him full custody. And as it turns out, the Ohio native has a pretty dang good reason to do so: not only has Turner been arrested three times and pled guilty in federal court for "various crimes," she's also currently incarcerated!
Will the 28-year-old win his case? Stay tuned for further information as it develops!