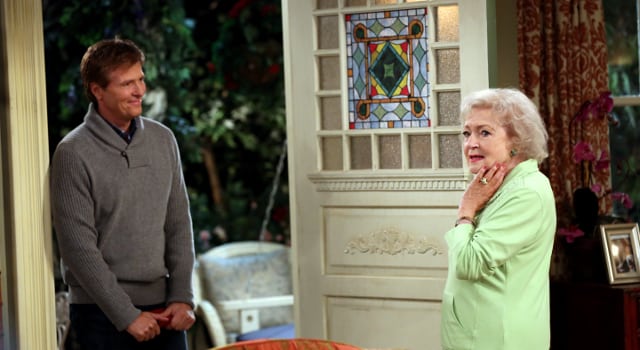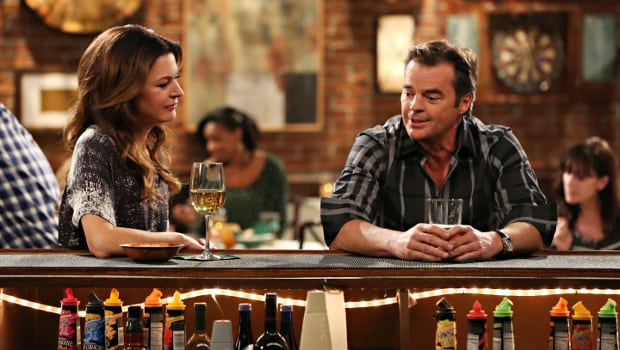 As previously reported, Jack Wagner ("The Bold and the Beautiful," "General Hospital," "Melrose Place"), Wally Kurth ("Days of our Lives," "GH") and Eddie Cibrian ("The Young and the Restless," "Sunset Beach") will all be appearing on upcoming episodes of TV Land's "Hot in Cleveland."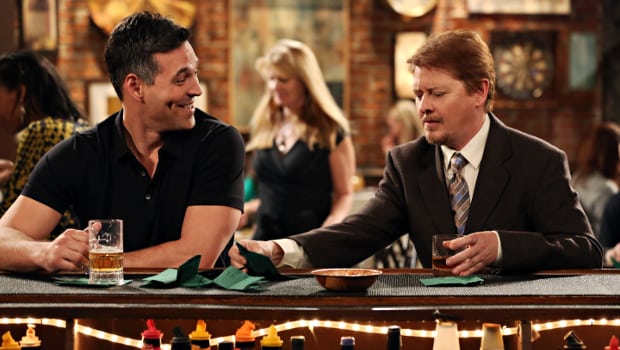 First up is Cibiran and Kurth in the episode entitled "Pony Up," airing Wednesday, July 17, which finds Victoria (Wendie Malick) seeking some mood-cheering limelight, so she acts as a spokes model and inadvertently commits to a very generous donation on national TV. Joy (Jane Leeves) works with her private investigator boss, Bob (Dave Foley), to trap serial cheater, Mark (Kurth), in a compromising position to prove that he is unfaithful to his wife. Bob, feeling threatened that Joy is developing feelings for Sean (Cibrian) after the two reunite, interrogates Sean to make sure he is a good enough guy for Joy. In the process, the two forge an unexpected bromance!
EXCLUSIVE FIRST LOOK at this Weeks Episode:

Watch this weeks episode promo below:

On the the Wednesday, July 31 episode entitled "The Fixer," Jack Wagner reprises his role as Dr. Aaron Everett, who was last seen in Season 2, Episode 4 entitled "Sisterhood of the Travelling SPANX." Melanie (Valerie Bertinelli), reeling from her break-up, finds a rebound in alcohol and the unsavory Danny (Tom Arnold). Victoria hires a shady lawyer to help her jailed fiancée while Joy and Elka (Betty White) get competitive in film class. A conflict of interest causes Melanie to juggle two men, including blast from the past: Dr. Everett (Wagner).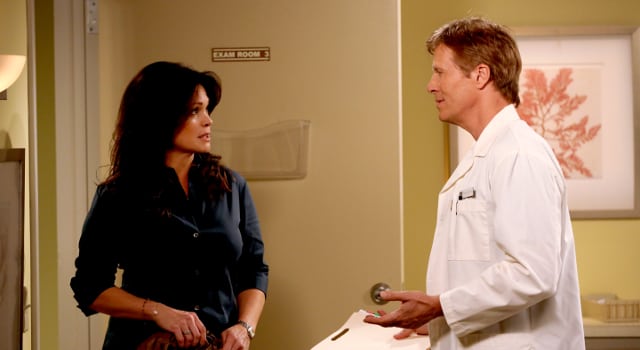 "Hot in Cleveland" airs Wednesdays at 10:00 PM ET/PT on TV Land.