CBS Broadcasting, Inc./Sony Pictures Television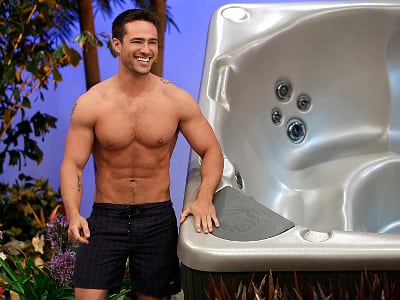 Soap Opera Network brought you the truth about "The Young and the Restless'" hot hunks, and now Entertainment Tonight is bringing you even closer to the soap's sexy studs!
The entertainment news program went behind the scenes during a photo shoot for the soap, which celebrates its 40th anniversary on Tuesday, March 26, and their cameras caught some pretty racy moments from the male castmembers. Warning: You'd better don some shades, because this baby is hot, hot, hot!