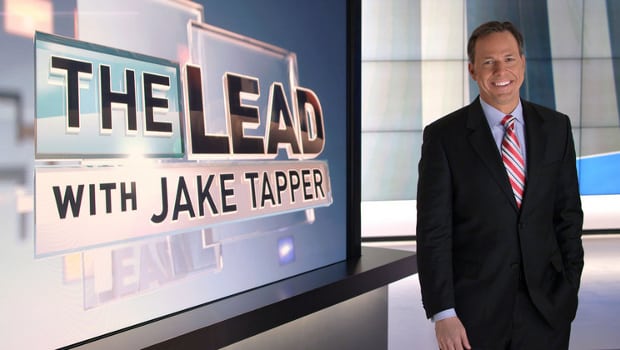 Even though CNN host Jake Tapper is slated to play an investigative journalist in his upcoming "All My Children" cameo — which isn't much of a stretch for the newsie — he admits that he wasn't initially thrilled about appearing on the sudser and had to be coaxed into the role!
"I'm old enough to remember when soap operas were so popular that girls from my 6th grade class called in sick so they could watch Luke and Laura get married on 'General Hospital,'" Tapper, who'll be appearing as Spencer Phillips, wrote to FishbowlDC. "Thirty million Americans watched that! I haven't really been a viewer myself, but it was fun to get to know some of these folks as they, like so many other content providers, try to negotiate the new media terrain. I admit, I had to be talked into my cameo by my staff, but in addition to the fun part of it, the experience allowed me to experience how these soaps are made. I do look forward to a recurring role as Sterling Phillips's evil twin, 'Rusty," but for some reason the production house isn't returning my calls."
And it turns out, his soap appearance brought him one other unforgettable experience: acting tips from "AMC's" heartthrob, Thorsten Kaye!
Look for Tapper to appear in Pine Valley on Monday, August 19.