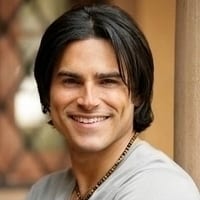 It looks like "All My Children" and "General Hospital" alum, Eddie Matos (ex-Ricky Torres and ex-Peter Marquez, respectively) is headed to The CW's popular series, "Hart of Dixie," and a big dose of romance is coming along with him!
According to The Hollywood Reporter, Matos is joining the primetime sudser in the recurring role of Enrique, an attractive Latino driver for Grandma Bettie Breeland (Marcee Cheatham), who's also a struggling poet. "Passionate, charming and incredibly romantic," Enrique will be on a mission to win the heart of one of the Bluebell beauties!
Catch Matos, whose credits also include guest spots on "Psych," "Awake," and "House," in the new season of the show, which returns to the screen on Monday, January 13.