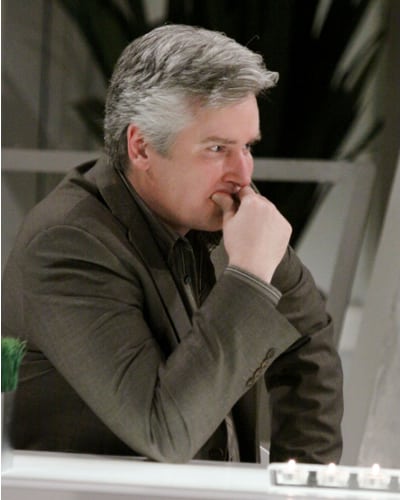 It's time to bust out your party hats, because "All My Children's" Michael E. Knight (ex-Tad Martin) is finally back in the spotlight! As TV Guide's Michael Logan reports, the 'AMC' veteran — who played Tad the Cad for nearly 30 years when the sudser was on ABC — has landed a guest-starring role on Lifetime's "Drop Dead Diva."
Knight will be playing Charles Van Horn, a persnickety neighbor who files for a lawsuit over his dog's unplanned pregnancy, in the episode airing Sunday, July 14.
"My character is totally one of those, 'Hey, you kids, get off my lawn!' kind of guys," the actor says. "He's the ultimate a–hole neighbor who is suing for $250,000 because somebody's Rottweiler impregnated his Maltese.
"I got to cross-examine a witness for the first time in my career, which was the coolest," he continues. "I've always wanted to do that! I had a ball because it's all played for comedy. Now that I know I've got an a–hole lawyer in me, I want to see if there's a corrupt politician in there, too."
For more from Knight, including whether or not he plans to return to 'AMC,' check out the full story here.