ANOTHER 'AMC' Star Pregnant!
The OnLine Network/TOLN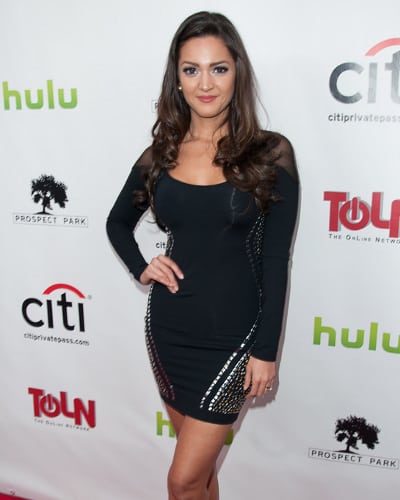 With word that "All My Children's" Eden Riegel (Bianca Montgomery) was with child, you'd think that would be enough for the writing team of The OnLine Network's popular anytime soap to handle (deciding whether to somehow write it in or to not, if even remotely possible), but now comes word that another actress is also with child!
According to the New York Daily News, Paula Garces (Lea Marquez) is also with child! The actress is currently five months pregnant with her first child, the paper reports. Her character is currently in a "budding" relationship with Thorsten Kaye's Zach Slater, which was a tease used in a recent report by Soap Opera Digest's Carolyn Hinsey in her NYCBrandProductions column for "Tainted Dreams." In addition to her role on "AMC," Garces can also be seen in Lifetime's new series "Devious Maids," which also stars Susan Lucci (ex-Erica Kane).