On Tuesday, May 28, CBS' "The Young and the Restless" will air a special tribute episode honoring the life of the late Jeanne Cooper (Katherine Chancellor). Cast members, friends and family of the beloved actress will gather on set next week to shoot a celebration of the life of Cooper, who passed away this week at the age of 84. Cooper, who portrayed Katherine Chancellor for more than 39 years, was the show's longest-running cast member.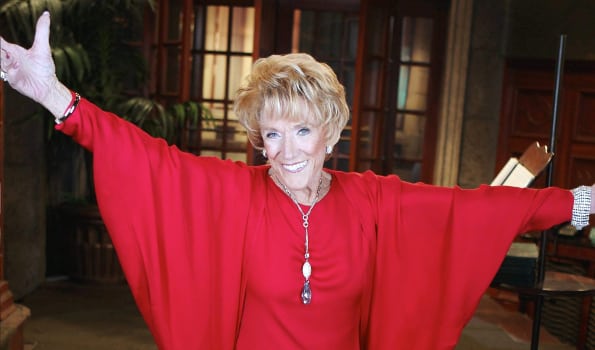 "Jeanne Cooper was a legend and we want to give her the tribute she deserves," said Angelica McDaniel, Senior Vice President, CBS Daytime. "The cast will honor their longtime friend, family member and co-worker in the greatest way possible, as we celebrate her life and vibrant spirit and share it with the audience who loved her as much as we did."
As part of the tribute episode, cast members will share their favorite memories of working with Cooper, along with personal recollections of their friendships with her. Additionally, interviews with Cooper from the show's recent 40th anniversary and classic clips of her years on the daytime drama will be included.