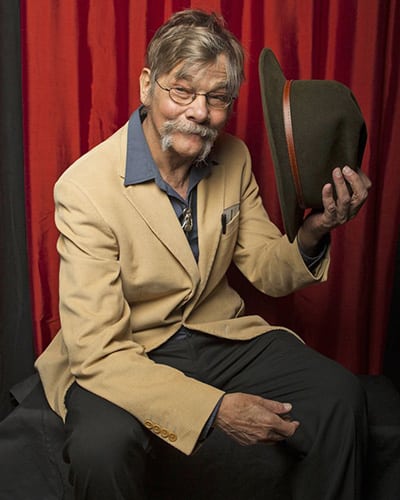 It is with great sadness to report that "All My Children's" Matthew Cowles (Billy Clyde Tuggle) has died. The actor, who was married to actress Christine Baranski ("The Good Wife) for more than 30 years, passed away on Thursday, May 22 at the age of 69. He is survived by his wife and their two daughters, Isabel and Lily.
"He was a very gifted and kind man who loved life and everyone," wrote his manager Tsu Tsu Stanton on Twitter, where news of his passing first broke.
"So sad to hear about the death of Matthew Cowles, 'AMC's one and only Billy Clyde Tuggle. A sweet man and a uniquely talented actor," tweeted former "AMC" head writer Jean Passanante (currently co-head writer at "The Young and the Restless").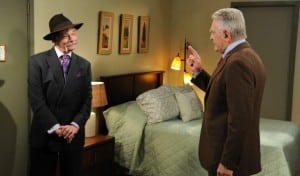 When Cowles returned to "AMC" last year after more than 20 years since his character "died," the actor was reunited with Cady McClain, who played the tormented Dixie Cooney. "So sad. What a lovely man… I adored working with him last year. So kind," McClain wrote on Twitter.
Cowles was one of television's most versatile actors. In addition to starring his starring role on "AMC," a role he wrote and created, Cowles' television credits included "Kojak," "Miami Vice," "Loving," "The Bold and the Beautiful," "Lonesome Dove," "Law & Order," "Homicide: Life on the Street," "Oz," and "Life on Mars," to name a few. No stranger to the silver screen, Cowles appeared in "Slap Shot," "The Cowboy Way," "The Juror," "The World According to Garp," "Nurse Betty," and "Shutter Island," among others. The multi-talented actor also appeared on Broadway starring in productions of "Malcolm," "The Indian Wants The Bronx," "The Time of Your Life," and "Sweet Bird of Youth."