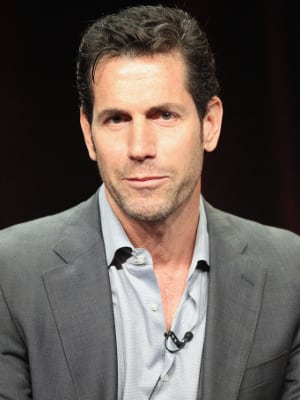 Looking at how daytime television has become the pre-primtime of the entertainment landscape in more ways than one, Variety.com, now part of Penske Business Media, LLC (owners of Deadline.com and TVLine.com), has highlighted several of daytime's biggest stars in front of and behind the scenes who help make the daily drama, the fun & games and the topics of discussion millions of viewers tune into each and every weekday. Those featured in the article include Angelica McDaniel (Senior Vice President, CBS Daytime), Frank Valentini (Executive Producer, "General Hospital") Kelly Ripa (Tak Show Host, "Live with Kelly and Michael"; ex-Hayley Vaughan Santos, "All My Children"), Heather Tom (Katie Spencer, "The Bold and the Beautiful"), Katie Couric (Talk Show Host, "Katie"), Judge Judy Sheindlin (Judge, "Judge Judy"), Carla Hall and Clinton Kelly (Co-Hosts, "The Chew") and many more.
On Frank Valentini: 
"General Hospital," the sole-surviving soap opera on ABC, owes its life to Valentini. He came in last year after the cancellation of "One Life to Live" and resuscitated General with explosions, baby-switching and returns of beloved characters. As General moves toward its 50th anniversary this month, Valentini has been able to find that tricky balance of keeping fans happy and moving the show along. Valentini himself is most excited about the upcoming "Nurse's Ball" story line. "It hasn't been done in years, and it's a signature piece for General Hospital. It is the perfect way to celebrate the show and the citizens of Port Charles. We can honor the history and bring the show into the 21st century."

— Michelle Salemi
On Angelica McDaniel:
With a deft ability to balance daytime's big three genres — game, talk and drama — McDaniel has effectively injected a dose of synergy across CBS' slate. Promoted to daytime honcho in February 2012, she's created crossovers between everything from Let's Make a Deal and The Bold and the Beautiful to The Talk and The Young and the Restless. She's also upped the net's interactivity on the web. "I'm proud of our efforts and progress on social media," she says. "I'm active on Twitter with fans of the shows, and when we have good interaction," it helps enhance the product CBS delivers.

— Josh Chetwynd
On Kelly Ripa:
Gab queen Ripa — who says she still gets starstuck with celebrity guests — kept the "Live" ship steady amid the long process of determining the show's new co-host and successor to Regis Philbin. "Live" boasts boasting high ratings among women 18-49, thanks in no small part to how well the former soap star does with audiences (with the approach that they're "all in this journey together"). Ripa sat down with 59 guest co-hosts before the official selection in September of former football player Michael Strahan, whom she say she adores. "I feel like the luckiest person alive to have Michael by my side," she says. " He understands the dynamic of this team. I feel that getting to experience the process of having somebody new on the air, this time, I know what I'm doing. It helped me stay true to myself — almost like an out-of-body experience."

— Michelle Salemi
For more from Variety on this topic, click here.