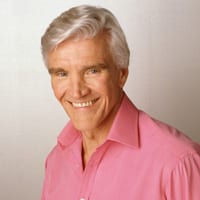 (SoapOperaNetwork.com) — "All My Children" DVR Alerts for the Week of September 19, 2011.
ALL MY CHILDREN: DVR ALERTS
Monday – Friday "All My Children" celebrates the rich history and legacy of Pine Valley's favorite families including the Kane family, the Hubbard family, the Martin family and the Chandlers. Special guest appearances include Sarah Michelle Gellar (Patient), Eva La Rue (Dr. Maria Santos), David Canary (Adam Chandler), Julia Barr (Brooke English), Ray MacDonnell (Dr. Joe Martin), Lee Meriwether (Ruth Martin), Justin Bruening (Jamie Martin) and Alexa Havins (Babe Carey).
"All My Children" last airs on ABC Daytime on Friday, September 23.