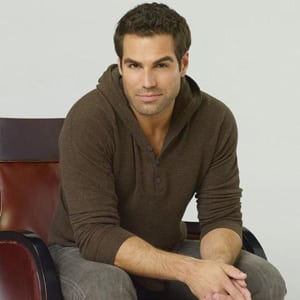 Paos Revolution, whose tagline is flipping the script on soaps, announced today plans for its pilot episode of "Perfect Day." Described as a reality series which will profile various daytime soap stars along with one of their fans and an important charity the actor supports is scheduled for release in the coming months.
In the first episode set to film this summer, Paos has chosen Jacob's Ladder, a center for Autistic Children in Atlanta, as the first charity they will support for their venture. Jane Rosko, sister of Paos Revolution founding partner Jeff 'Dock' Dockweiler, is the chosen fan for the pilot episode.
"Jane for as long as I can remember has been one of the biggest daytime soap fans there is. She and my mom introduced me to the soaps when they religiously watched all the CBS shows and any of the other network shows they could fit in. It is because of her and my mother that I was so well prepared to work in the world of soap operas," said Dockweiler in a statement.
"On a personal note, Jane although maintaining many other goals in life, had her highest sights set on being the best mom she could be. Starting at a very young age she was the babysitter for as many babies as she could get her hands on. She couldn't wait to have kids, and to hear her own child call her mommy. Unfortunately for Jane, her first crack at hearing "mommy" would have to wait because her first son Ryan struggles with autism. Fortunately for Ryan, he has a super mom. I chose Jane as the first guest on PERFECT DAY, because this show is created to give a personal thank you to a big fan, and there is nothing more personal to me than Jane getting her dream come true, and the opportunity to spend a perfect day with her favorite daytime soap star, Jordi Vilasuso [Griffin Castillo, 'All My Children']."
For More Information: http://www.indiegogo.com/projects/perfect-day-webisode-pilot-soap-actor-with-fan-autism
via Press Release
CREATING OPPORTUNITIES FOR FANS AND DAYTIME TV CAST
Paos Revolution Announces Launch of their Indiegogo Page to Fund PERFECT DAY

Los Angeles, CA, Apr. 01, 2013- Take a special fan and give them the opportunity to spend a day with their favorite celebrity while that celebrity highlights and raises awareness for the charity that is closest to their hearts and you have a PERFECT DAY! Paos Revolution's 60 day Indiegogo project aims to fund the pilot episode of PERFECT DAY with a funding goal set at $25,000. It is important to note that Jacob's Ladder, a center for Autistic Children in Atlanta, will be receiving 10% of all funds collected as it will be the featured charity for this first episode.

The longtime success of daytime television and the future of Paos Revolution are both driven by our loyal fan base. That is why PERFECT DAY is a show created for the fans both literally and figuratively. With production anticipated to begin in summer 2013 we eagerly await the day that viewers will be able to watch this series online at paosrevolution.com. Since the heart of the show fits perfectly with everything that Paos Revolution is about, we have decided to make our website the first home for PERFECT DAY with future considerations for a weekly television slot.

The pilot episode of PERFECT DAY will be set in Atlanta, GA with daytime celebrity Jordi Vilasuso (ex Tony on GL/Griffin on AMC). The fan for the pilot episode will be Jane Rosko, sister of Paos Revolution founding partner Jeff 'Dock' Dockweiler. Dock had this to say regarding the decision to choose Jane for the first episode of PERFECT DAY, "Jane for as long as I can remember has been one of the biggest daytime soap fans there is. She and my mom introduced me to the soaps when they religiously watched all the CBS shows and any of the other network shows they could fit in. It is because of her and my mother that I was so well prepared to work in the world of soap operas. On a personal note, Jane although maintaining many other goals in life, had her highest sights set on being the best mom she could be. Starting at a very young age she was the babysitter for as many babies as she could get her hands on. She couldn't wait to have kids, and to hear her own child call her mommy. Unfortunately for Jane, her first crack at hearing "mommy" would have to wait because her first son Ryan struggles with autism. Fortunately for Ryan, he has a super mom. I chose Jane as the first guest on PERFECT DAY, because this show is created to give a personal thank you to a big fan, and there is nothing more personal to me than Jane getting her dream come true, and the opportunity to spend a perfect day with her favorite daytime soap star, Jordi Vilasuso."

It was important to create perks that would illustrate Paos Revolution's commitment to the cause chosen for this pilot episode, meet the needs of the devoted soap fans, and increase brand awareness. Paos is extremely passionate about Autism and are proud to offer a blue bracelet illustrating this support. We have partnered with various daytime celebrities to offer autographed items along with merchandise that includes the Paos Revolution logo. Fans will want to stay tuned as additional perks may be added at any time during the 60 day Indiegogo project.

Paos Revolution which was founded in response to the turn daytime television has taken in recent years and is flipping the script once again with this series as it allows fans to see another side of the celebrities that they have embraced and loved for years. Layering in the opportunity to showcase charities and causes that do not always get mainstream media attention creates a quality program that is bound to entertain as well as inform.

Take a moment and visit Paos Revolution's Indiegogo page where you can embrace the teaser that will have you envisioning what your episode of PERFECT DAY would include while being able to contribute to its future success! http://www.indiegogo.com/projects/perfect-day-webisode-pilot-soap-actor-with-fan-autism