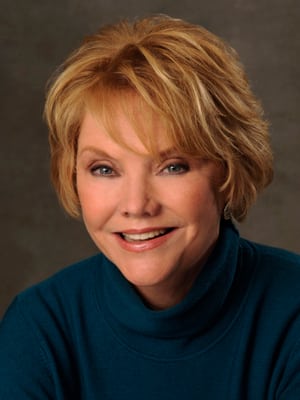 Last week, Soap Opera Network featured a CENTER STAGE interview with "One Life to Live's" legendary veteran, Erika Slezak (Victoria Lord). She opened up about the future of "OLTL," working with the fresh, young faces on the show, and what it's been like to have show creator Agnes Nixon back at the helm. And this week, we're revealing how she feels about Robin Strasser (Dorian Lord), what it's like working with Roger Howarth (Todd Manning) versus working with Trevor St. John (Victor Lord), and who she'd like to see return to Llanview!
Sure, Slezak is thrilled that "OLTL" has found a new home online. But the one aspect of the show's return that warms her heart the most is reuniting with each and every one of the show's cast and crew members. "It's my family," she states matter-of-factly. "I probably spent more time with them than I did my own family over the years. We're very fond of each other. There was a real bond there… and seeing everyone has been so joyous."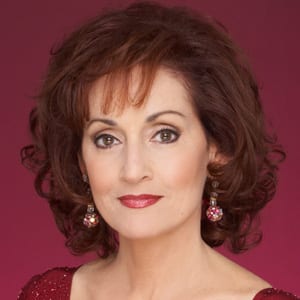 That also goes for Strasser, a woman who has played Slezak's onscreen rival, Dorian, on and off for the past 34 years, and who has also signed on with TOLN's version of the show. "The super couple!" the actress jokes of how she views Viki and Dorian's tumultuous onscreen relationship. "I will tell you this, when I was talking to Jenn [Pepperman, executive producer], right in the very beginning… I said, 'Jenn, we have to have Robin. You have to get Robin… There cannot be a show without Robin. And I don't care if you recast; there can't be a show without Robin.' Because you need Robin. You need her."
And the Emmy winner says that also goes for Howarth, who is returning as Todd. "He is such an interesting actor," she raves, adding that the first time they worked together back in the early 90's, they quickly clicked. "I immediately assumed the role of the older sister [with things like] 'Don't play with your fork and knife!' and 'Put that down and listen to me!' And he went with it immediately, and it established a wonderful relationship that unfortunately, I never had with Trevor [St. John]. Trevor didn't want to play."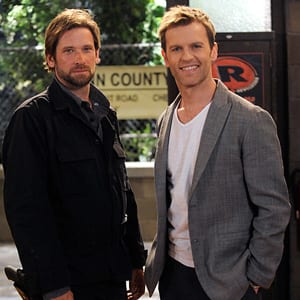 "I was so excited when Roger came back," she continues.  "I love him. And the character of Todd, as played by Roger, is so deep and so vulnerable, and he so wears his heart on his sleeve, and everything is just right there under the surface. It's a pleasure to work with him. Just a pleasure."
But being just as greedy as the fans, there are several actors the six-time Emmy winner would love to see join her, Strasser and Howarth in their new online home. "I'd like Charlie to come back. My Charlie, [played by] Brian Kerwin," she begins. "And Kim Zimmer [as Echo DiSavoy], because there's nobody better than Kim… and I would love it if Bree [Williamson] came back, but I don't think she will. But I would want my Jessica. And I want my Kevin and Joey back [Dan Gauthier and Tom Degnan, respectively]."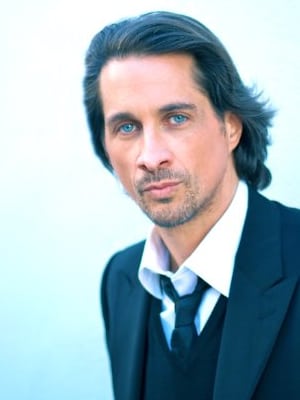 In addition, Slezak wouldn't mind seeing Michael Easton (John McBain), which is a possibility now that "General Hospital" is reportedly set to exit the character — along with Starr and Todd Manning — from its canvas due to licensing issues with Prospect Park. "He's such a good actor," she states. "And he's such an interesting character."
Whether or not we'll see the return of the actors Slezak would like to see — which also includes John-Paul Lavoisier (Rex Balsom), Farah Fath (Gigi Morasco), January LaVoy (Noelle Ortiz) and John Rue (Moe Stubbs), among others — the actress says great things are in store for the future of Llanview. "It's fantastic," she teases of what's to come. "And hopefully we'll pick up a new audience around the world, which would be super."
"One Life to Live" resumed filming today at the Connecticut Film Center in Stamford, CT. New episodes of "OLTL," along with sister soap "All My Children," will premiere on Monday, April 29 on Hulu, Hulu Plus and iTunes.