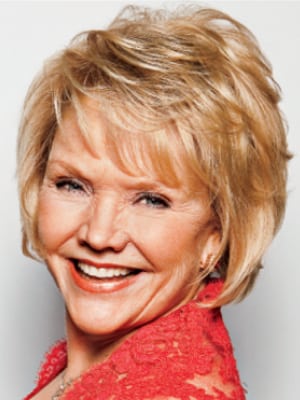 With six Outstanding Lead Actress Daytime Emmy Awards under her belt — or rather, on her shelf — "One Life to Live's" Erika Slezak (Victoria Lord) is one woman to be respected. So when she says TOLN's version of the iconic show she's been a part of for more than 40 years is going to be stellar, you'd damn well better believe her!
"I think we're in great shape. I really do," the actress reveals. "I have ultimate faith in [co-headwriter] Susan Horgan. She emailed me a few weeks ago, and she said, 'You're going to love this. This is so exciting." I had lunch with her right after she took the job, and we talked for like three hours just about where the show was when it ended, and she already had so many crazy, wonderful ideas, and I thought, 'This is going to be great.'"
"And Jenn Pepperman… is, I think, a brilliant choice for an executive producer," the actress continues. "She knows the show, and she knows the medium so well. She understands what storytelling is all about. And she's a smart cookie. She's really smart and with it, and I know she's been working her tail off for the last two months."
Slezak is confident the results of all of that hard work will pay off, and she couldn't be happier. "When the whole thing fell apart last year, everybody kind of sank down and said, 'Okay, now we move on with our lives and go in another direction,'" she recalls. "And I kept waiting. I waited for a year for the incredible sadness and misery to crash in on me about not having a job, about missing 'One Life to Live' and missing Viki and my characters. And it never really happened. I'm still waiting! My husband kept saying to me, 'Are you ok? You seem fine.' And I said 'I am fine. I had a fabulous job for 41 years… and I can't complain. And now I get to be home with my family, and I'm fine. Ok.' So when it all came up again, I thought, 'Oh, am I ready for this?' And yes, I am! The answer is yes. Because I never wanted to stop working."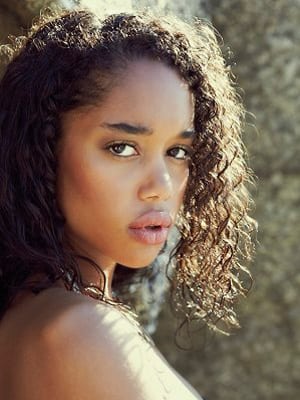 Especially because, as the actress notes, getting together with the cast and crew again is kind of like a family reunion. "[It's] brilliant, because none of us have seen each other for a year," she enthuses. "We're… like kids. It's terrific."
But there's one new cast member who's so beautiful, Slezak jokes she's not exactly sure she'd like to share the screen with her! "The girl that is going to play Destiny… is so gorgeous," she says of Laura Harrier. "I saw a photo and I said, 'Oohh, I don't want to work with her!'"
All joking aside, Slezak is thrilled that "OLTL" is bringing in fresh faces, as well as pushing the boundaries content wise. "It's going to be very exciting; we have a lot more freedom with the scripts," she previews. "I don't think Viki is going to launch into saying four letter words, and no nude scenes! But other than that, it's a very exciting, groundbreaking thing."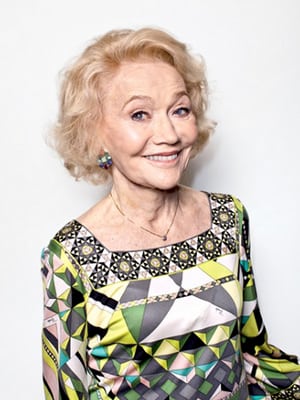 Slezak is also thrilled that show creator Agnes Nixon will be a part of things again. "Agnes has pushed for this more than anybody; this has been a dream of hers," says Slezak of "OLTL" and "All My Children" returning. "She was devastated when ABC cancelled both shows — and she is a classy lady, so she never came out and said [it] — but I know that she was heartbroken… So the fact that this is actually happening is brilliant."
"There is no one who can guide you better than Agnes can," she continues. "I don't think she has the time or necessarily the will to write script after script, but she can certainly oversee it and say, 'No, this is not right.' She's so smart. She's done this for so long, and it was crucial that she be involved in this. And I am so glad that she is."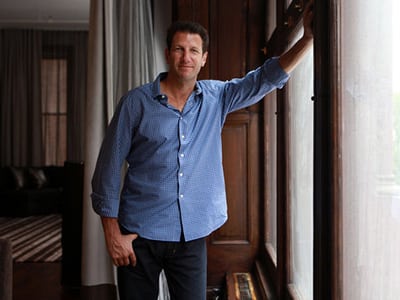 And she thanks Prospect Park executives, Jeff Kwatinetz and Rich Frank, for making everything — from the return of the shows, to the return of Nixon — happen. "They have made so many people so happy," she enthuses. "Not just the actors and the people who are working again, but the fans, who are thrilled — thrilled. And it is only because of them really not taking no for an answer that this is happening. So it's brilliant."
For more on Slezak's thoughts about the new "OLTL," including how she feels about Robin Strasser (Dorian Lord), what it's like working with Roger Howarth (Todd Manning) versus working with Trevor St. John (Victor Lord), and who she'd like to see return to Llanview, be sure to check back Monday, March 18, for Part Two of Soap Opera Network's CENTER STAGE with Erika Slezak.