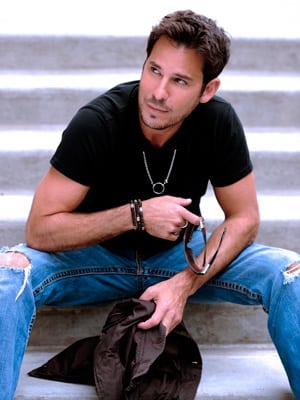 According to a report by TV Guide's Michael Logan, former "Guiding Light" and "All My Children" star Ricky Paull Goldin is joining the cast of CBS' "The Bold and the Beautiful" in the recurring role of Jesse, who is the "badass" daddy of Maya's (Karla Mosley) child. Per a "B&B" rep, Jesse "will arrive on the scene, see Maya with Rick [Jacob Young] and immediately get jealous." Goldin is expected to begin filming scenes this week with a first airdate set for Monday, May 15.
"I've pretty much put acting on hold but when the Bell family asks you to do a role, it's not that easy to say no!" Goldin says of joining the show in an interview with TV Guide. "I worked for them many years ago on 'The Young and the Restless' and it was a wonderful experience. I'm so honored to be back with them."
Goldin hosts the series "Spontaneous Construction" on HGTV.