On the Thursday, April 4 edition of "Katie," Katie Couric takes you behind the scenes of ABC's "General Hospital" as she prepares for her "GH" debut!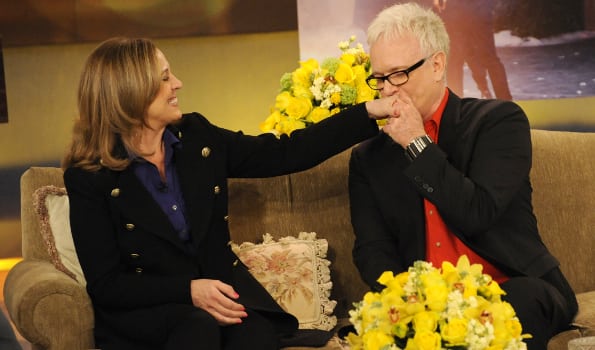 While the talk show host conducts sit down interviews with a number of your favorite stars from the soap on her set, including Genie Francis (Laura Spencer) and Anthony Geary (Luke Spencer), it's the behind the scenes videos from her time at "GH's" Prospect Studios in Los Angeles, CA where the real dish lies. In fact, Nancy Lee Grahn (Alexis Davis) even provides viewers with a humorous "size me up" that even Couric can't stop herself from laughing over…until the ladies duke it out over Colin Firth!
Decades of GH Stars Come Together for a Very Special Nurses Ball

Katie and Nancy Lee Grahn Duke it Out Over Colin Firth

Preview: General Hospital's 50th Anniversary Extravaganza!

General Hospital Stars Talk Tackling Tough Topics

For the special "General Hospital" themed edition of "Katie" airing Thursday, April 4, check your local listings for time and station.