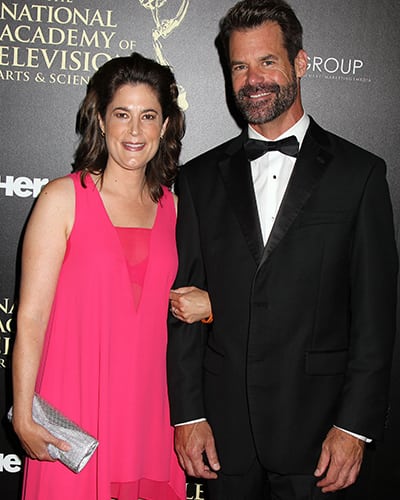 The 41st Annual Daytime Emmy Awards were something extra special for Jennifer Pepperman, the executive producer of Prospect Park's online version of "One Life to Live." The sudser was the first ever online show to be nominated for Outstanding Drama Series during the Daytime Emmy awards, a fact that actor Tuc Watkins (David Vickers, "OLTL") was also celebrating.
Soap Opera Network: You must be feeling so proud to have "One Life to Live" being nominated against network shows!
Pepperman: It's an amazing thing. The best thing about the Best Show nomination, aside just being a historical nomination, is it's really everyone's nomination. Everyone who worked on "One Life to Live." Streaming is the future. "One Life to Live" isn't daytime TV, it's anytime TV. We're there, you can watch it any time you want to watch.
How did you feel about the show's multiple Creative Emmy wins?
Pepperman: It was a very exciting night. We had a lot of fun, and to be recognized by our peers in the business is amazing and so fun.
There was a lot of hesitation about the quality of the shows, whether or not they would look good being done entirely online. And obviously, you proved that the shows looked just as good — if not better — than the network shows. 
Watkins: I think people were concerned that they would look like webisodes, and we didn't produce webisodes. We produced episodic television that just happened to be streamed on the internet. We really admire our contemporaries doing the same things that we've all done for a really long time, but there was a line in the sand that we feel we were the first to cross. [We were] trying to keep up with the networks on a smaller budget and maintain an audience, and we feel like we really pleased the people that liked the show, and we saw that we can do it on a different platform. This is just the beginning. This is just the iceberg for streaming content, and soldiers will fall by the wayside. But look for Jennifer Pepperman in the future!