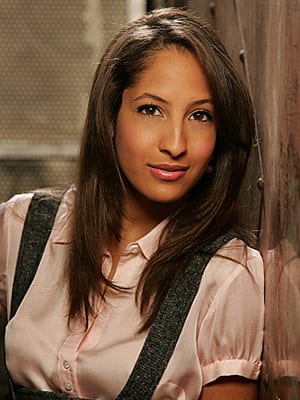 Just a little over a week after word broke that Kevin Schmidt (Noah Newman) was being let go from CBS' "The Young and the Restless," comes word that the drama series has hit an impasse with actress Christel Khalil (Lily Winters Ashby).
According to Khalil's official website, "Rumors can be such an ugly thing so here is the answer floating about the internet. Christel Khalil is indeed leaving 'The Young and the Restless.' It is not her decision to leave. An agreement could not be reached during contract negotiations. I have confirmed this information with the source."
As for that casting report we posted yesterday for an African American female, Khalil's website says it is "indeed a casting call for a new 'Lily Winters Ashby.'" The drama series is also casting the role of an African American male, which is rumored to be a recast of Devon Hamilton (currently portrayed by Bryton James).
Representative's for Khalil stated, "we have no comment at this time," when contacted by Soap Opera Network. A representative for the soap was unavailable at press time, but has previously stated that the show "does not comment on contracts, rumors or storyline information."