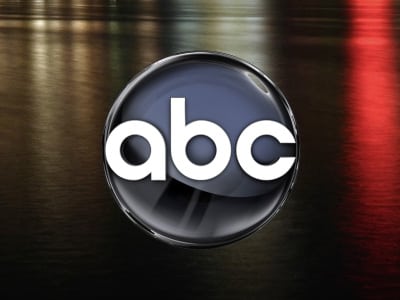 As previously reported, ABC Entertainment Group President, Paul Lee, has called much of the networks new 2013-2014 primetime dramas "soaps," and we definitely agree with that assessment. Wondering what our readers thought of the shows, we thought we'd give you a closer look at the networks new dramatic offerings.
FALL DRAMAS
Tuesdays
8:00 PM – "Marvel's Agents of S.H.I.E.L.D."

Clark Gregg reprises his role of Agent Phil Coulson from Marvel's feature films, as he assembles a small, highly select group of Agents from the worldwide law-enforcement organization known as S.H.I.E.L.D. Together they investigate the new, the strange and the unknown around the globe, protecting the ordinary from the extraordinary. Coulson's team consists of Agent Grant Ward (Brett Dalton), highly trained in combat and espionage; Agent Melinda May (Ming-Na Wen), expert pilot and martial artist; Agent Leo Fitz (Iain De Caestecker), brilliant engineer; and Agent Jemma Simmons (Elizabeth Henstridge), genius bio-chemist. Joining them on their journey into mystery is new recruit and computer hacker Skye (Chloe Bennet).
Tuesdays
10:00 PM – "Lucky 7"

In Astoria, Queens, a group of seven gas station employees have been chipping into a lottery pool for months, never thinking they'd actually win. Money could solve problems for each of them: Matt (Matt Long) could get his girlfriend and two kids out of his mother's house; Matt's brother, Nicky (Stephen Louis Grush), an ex-con, could pay off a dangerous debt; Samira (Summer Bishil), a second-generation Pakistani immigrant, could afford to go to Juilliard; Denise (Lorraine Bruce), a plucky cashier, could focus on rebuilding her crumbling marriage; Leanne (Anastasia Phillips), a young mother, could help her daughter realize her dreams; Bob (Isiah Whitlock, Jr.), the store's manager, could finally retire; and Antonio (Luis Antonio Ramos) could give his wife and kids a whole new life.
Thursdays
8:00 PM – "Once Upon a Time in Wonderland"

In Victorian England, the young and beautiful Alice (Sophie Lowe) tells a tale of a strange new land that exists on the other side of a rabbit hole. An invisible cat, a hookah smoking caterpillar and playing-cards that talk are just some of the fantastic things she's seen during this impossible adventure. Surely this troubled girl must be insane, and her doctors aim to cure her with a treatment that will make her forget everything. Alice seems ready to put it all behind her, especially the painful memory of the genie she fell in love with and lost forever — the handsome and mysterious Cyrus (Peter Gadiot). But deep down Alice knows this world is real, and just in the nick of time the sardonic Knave of Hearts (Michael Socha) and the irrepressible White Rabbit (John Lithgow) arrive to save her from a doomed fate. Together the trio will take a tumble down the rabbit hole to this Wonderland where nothing is impossible.
RELATED: ABC Announces Fall 2013-2014 Primetime Schedule
Sundays
10:00 PM – "Betrayal"

A chance meeting between photographer Sara Hadley (Hannah Ware) and Attorney Jack McAllister (Stuart Townsend) leads to an instant and undeniable attraction. Sarah's husband, Drew (Chris Johnson), is a successful prosecutor with political aspirations, while Jack is married to Elaine (Wendy Moniz), the daughter of his boss, Thacher Karsten (James Cromwell). When Karsten's brother-in-law Lou is murdered, all evidence points to Karsten's son, T.J. (Henry Thomas). Jack, the company's lead counsel, will have to defend him, but for Sara's prosecutor husband, Drew, this is the kind of high-profile murder case that can secure his political future. Just as Sara and Jack's affair is starting, the lovers find themselves in an impossible situation — on opposite sides of a murder investigation.
MID-SEASON DRAMAS
"Mind Games"

Clark (Steve Zahn) and Ross (Christian Slater) Edwards are brothers and partners in a unique agency committed to solving clients' problems using the hard science of psychological manipulation. Clark is a former professor and a world-renowned expert in the field of human behavior. But he has a checkered history due to bipolar disorder, which sometimes results in quirky, manic episodes. Older brother Ross is a slick con man who has spent time in prison. Each in their own way knows what makes people tick. Drawing from the most cutting edge research in psychology, they can a tailor a plan to influence any situation. It's a little bit science, a little bit con artistry, plus a smattering of Jedi mind tricks. The brothers, along with their team of master manipulators, are offering clients an alternative to fate.
"Killer Women"

Of all the notorious lawmen who have ever patrolled the violent Texas frontier, none are more storied than the Texas Rangers. But being the only female ranger in this elite squad isn't going to stop ballsy, badass Molly Parker (Tricia Helfer). Molly is committed to finding the truth and seeing justice served. While she's surrounded by law enforcement colleagues who want to see her fail, including Police Lieutenant Guillermo Salazar (Vic Trevino), the Rangers have her back, led by Company Commander Luis Zea (Alex Fernandez). Molly has also got her brother, Billy (Michael Trucco), and his wife Becca (Marta Milans). On the verge of getting divorced from her smarmy husband, Jake (Jeffrey Nordling), Molly begins an affair with sexy DEA Agent Dan Winston (Marc Blucas).
"Resurrection"

The people of Arcadia, Missouri are forever changed when their deceased loved ones suddenly start to return. An 8-year-old American boy (Landon Gimenez) wakes up alone in a rice paddy in a rural Chinese province with no idea how he got there. Details start to emerge when the boy, who calls himself Jacob, recalls that his hometown is Arcadia, and an Immigration agent, Martin Bellamy (Omar Epps), takes him there. The home he claims as his own is occupied by an elderly couple, Harold (Kurtwood Smith) and Lucille Garland (Frances Fisher), who lost their son Jacob more than 30 years ago. While they look different, young Jacob recognizes them as his parents. Those closest to the family try to unravel this impossible mystery, including Sheriff Fred Garland (Matt Craven), whose wife Barbara drowned 30 years ago while trying to save Jacob. But this boy who claims to be the deceased Jacob knows secrets about his own death that no one else knows — secrets that Fred's daughter, Gail (Devin Kelly), will begin to investigate and discover to be true.