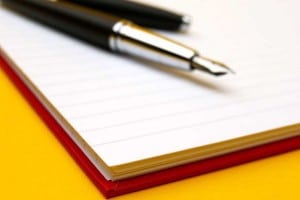 (SoapOperaNetwork.com) – "Days of our Lives" makes massive changes to its writing staff.
Breakdown writer Victor Gialanella and scripts writers Pete T. Rich, Roger Schroeder, Nancy Williams Watt and Lacey Dyer have been let go – all of them joined under the previous writing regime.    Joining "DAYS" is breakdown Dave Ryan, and scripts writers Melissa Salmons and Janet Iacobuzio.
Over at "The Young and The Restless," Jeff Beldner has joined as a breakdown writer. Beldner was at "All My Children" (1989 – 1998, 2001- 2011) and "As The World Turns" (1998-2001).
For discussion on these topics and more, join us in the Writers/Directors thread at the SON Community.