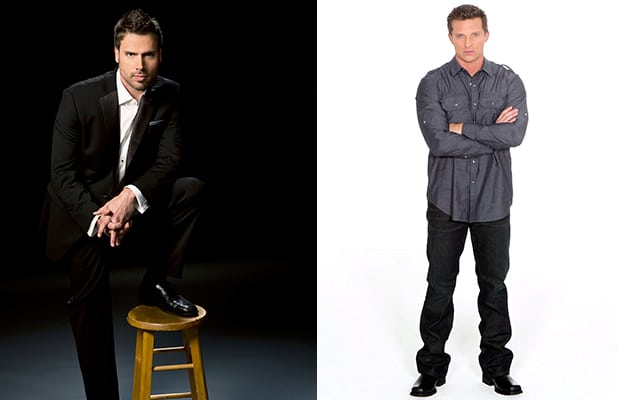 With all of the relationship woes and family drama happening for their alter egos on "The Young and the Restless," Joshua Morrow (Nicholas Newman) and Steve Burton (Dylan McAvoy; ex-Jason Morgan, "General Hospital") think it's high time for a bit of a comedy break!
The actors are joining forces for two guaranteed-to-make-you-laugh events especially for their most die-hard fans. They'll be appearing at Wiley's Comedy Club on Saturday, April 12 in Dayton, Ohio at 1PM, and at The Laughing Derby @ Comedy Caravan on Sunday, April 13 in Louisville, Kentucky at 1PM.
"We just go out there and be our entertaining selves," teases Morrow of what fans can expect from the events. "It's just a chance to go out and meet the fans and talk to them and entertain them and take some pictures and laugh. I absolutely guarantee it will be a good time; it always is with me and Steve-O."
For more information on their Ohio appearance, check out www.wileyscomedyclub.com. And for information on the pair's Kentucky appearance, check out www.laughingderby.com.