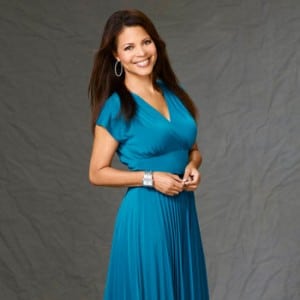 (SoapOperaNetwork.com) — "Days of Our Lives" DVR Alerts for the Week of May 28, 2012.
DAYS OF OUR LIVES: DVR ALERTS
Monday: An incensed EJ confronts Stefano. Lexie begins saying goodbye to her nearest and dearest. Rafe and Carrie make a decision about their future. Abigail and Cameron inch closer.
Tuesday: Lexie does her best to reassure an anguished EJ. Sami and Will have a breakthrough but will the moment last? Abigail and Cameron help Jack and Jennifer celebrate a special day.
Wednesday: Sami loses her cool, stung by Will's honest commentary. Will makes a plea to EJ. Stefano and Lexie say goodbye. Lexie makes a heartbreaking discovery. Nicole takes matters into her own hands.
Thursday: EJ, Bo, Hope, John, Marlena and Will seperately decide it's time to handle Stefano once and for all. Gabi beats the odds. Daniel confronts Nicole with surprising results.
Friday: Kate gets a message from Stefano. Armed and angry, John, Marlena, Bo, Hope, Abe, EJ, Will and now even Kate struggle against their baser instincts. Stefano celebrates getting the best over his numerous adversaries.