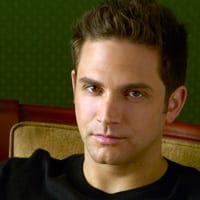 (SoapOperaNetwork.com) — "General Hospital" DVR Alerts for the Week of October 3, 2011.
GENERAL HOSPITAL: DVR ALERTS
Monday: Is it all honeymoon bliss for Jason and Sam? Kate comforts Sonny. Shawn refuses to divulge his past to Carly.
Tuesday: Lulu visits Dante. Michael tells Sonny something important. Tracy gets three surprise visitors.
Wednesday: Sonny makes a decision. Lulu's upset. Johnny puts Anthony in his place.
Thursday: Michael refuses to give up despite Abby's pleas. Lucky opens Siobhan's letter… what will he find? Maxie commemorates BJ's birthday.
Friday: Something's not right in Hawaii. Carly gets a gift for Josslyn. Michael overhears Carly and Shawn.