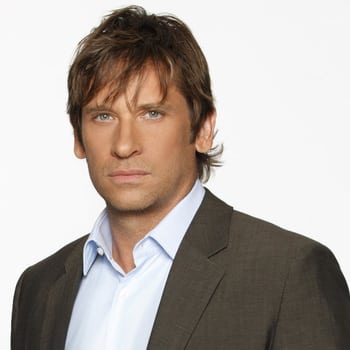 "General Hospital" DVR Alerts for the Week of August 6, 2012.
GENERAL HOSPITAL: DVR ALERTS
Monday, August 6: John McBain finds himself in trouble with the law. Sonny's concerns about Trey continue to escalate. Jason is not willing to stand by and let Elizabeth get hurt.
Tuesday, August 7: Johnny is determined to figure out what secret Starr is keeping for Trey. Carly becomes witness to the destructive side of Todd Manning. Will Olivia suffer the side effects of being drugged?
Wednesday, August 8: Sam confides in Kristina about what she feels for John McBain. Joe Jr. makes an offer to Johnny. Lulu suddenly becomes ill.
Thursday, August 9: A deceptive plan is revealed. Spinelli urges Jason to get things settled with Sam. John McBain gets a shock from one of the women in his life.
Friday, August 10: Jason and Sam come to a major decision about their marriage. Females in Port Charles find themselves in danger. Lulu needs to have a serious conversation with her husband.