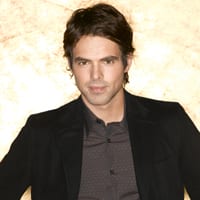 (SoapOperaNetwork.com) — "General Hospital" DVR Alerts for the Week of February 13, 2012.
GENERAL HOSPITAL: DVR ALERTS
Monday: Sam convinces Jason to make an important decision. Carly and Johnny find themselves in a moment. Michael and Shawn realize they have more in common with one another.
Tuesday: Robin, Patrick and Emma get a visitor at home. A struggle of control at the MetroCourt Hotel. Molly's friendship with TJ grows.
Wednesday: Robin makes a promise to Jason. Another spar between Johnny and Anthony. Maxie comes clean.
Thursday: Robin and Patrick are happy. Dante makes a damaging allegation. Alexis pleads with Molly to come to the big charity event.
Friday: Who's watching Sonny and Dante from a far? A mishap at the hospital. Everyone gathers at the hotel for the Pulmonary Research Benefit.