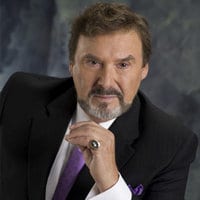 (SoapOperaNetwork.com) — "Days of Our Lives" DVR Alerts for the Week of May 21, 2012.
DAYS OF OUR LIVES: DVR ALERTS
Monday: EJ bristles at Lexie's request. Satisfaction turns to dismay for Stefano's adversaries. Carrie steels herself to tell Austin the truth. Maggie confronts Victor.
Tuesday: Mayhem erupts at the police station in the wake of a shocking reveal. Lexie collapses. Carrie can no longer ignore her symptoms. Lucas surprises Sami.
Wednesday: Austin discovers what Carrie has been hiding. Daniel confirms Lexie's devastating suspicion. Meanwhile, Abe makes a vow after getting confirmation of his suspicion. John, Marlena, Bo and Hope recount 30 years of torture at the hands of Dimera.
Thursday: Bo and Hope spend the day making love. Lexie makes an appeal to her family. Several Salemites prepare to deal with Stefano once and for all. Will impedes Gabi's progress.
Friday: Rafe, Nicole, Carrie and Austin have an awkward encounter. John and Marlena spend the day with Abe and Lexie. Will comes clean to EJ. Sami and Kate (albeit briefly) find common ground.