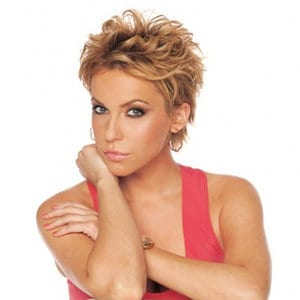 (SoapOperaNetwork.com) — A look at what's happening on "One Life to Live" during the week of December 5, 2011.
THIS WEEK ON: ONE LIFE TO LIVE
Calmar admits that Tomas murdered Victor, however John remains suspicious. John shares his thoughts on the case with Bo. Blair persuades Todd to use The Sun to find Tomas. However, on Friday, December 7, Tomas contacts Blair and makes a shocking confession. Blair breaks down in front of Todd. Téa learns that John is looking at another suspect. Elsewhere in Llanview, Roxy pushes Natalie to get back together with John. And Starr and Dani try to get Rick to drop his lawsuit, however, Starr's actions could come back to haunt her in the end.
The Inside Story: Bad Boys
Cutter and Rex each make shocking discoveries on Monday, December 5. Jack walks in on Shane pumping Neela for information. Later, Jack tells her his version of events, and asks her out on a date. On Tuesday, December 6, Aubrey and Rex visit Kim, who tries to cut a deal with them. Noelle tells Shane she has created a pie in Gigi's memory. Starr can't get Jack to open up to her. Roxy and Destiny fill Neela in on Jack's misdeeds. Shane plots to use the newcomer to get justice for Gigi. Kim confesses all to Rex about Stacy on Wednesday, December 7. Afterward, Aubrey confronts Rama over her framing Kim for murder. In Texas, Stacy has a feeling of déjà vu. Neela tries to get a confession out of Jack. Rex tells Shane what he's learned, and later kisses Aubrey and extends a special invitation to her. And on Friday, December 9, Rex and Shane arrive in Paris, Texas.
A Closer Look: S.O.S.
The residents of Llanview settle in to watch their favorite soap, "Fraternity Row." Viki and Clint get nostalgic while watching the show, and end up in a kiss. However, the mood quickly sours when Clint mentions Kim. On Wednesday, December 7, Viki opens up to Noelle, who invites her go back to Paris, Texas with her and Moe for the annual Pie-Off. At the same time, Nigel receives an earful from Clint about his woman troubles. After learning "Fraternity Row" has been canceled, Roxy makes it her mission to save her soap, and seeks out Clint's help. By Friday, December 9, Viki informs Clint she is leaving town, and the old flames argue over Kim. Clint pleas fall on deaf ears. And later, with Viki in Texas, Kim pays Clint a surprise visit.
OLTL ALERTS: WEEK OF DECEMBER 12, 2011

Viki encounters Charlie at the Bon Jour.
David returns home to Llanview.
Matthew and Destiny argue over the baby.
John helps Téa in a moment of need.
Roxy rallies her fellow "Fraternity Row" fans.