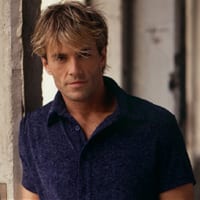 (SoapOperaNetwork.com) — A look at what's happening on "General Hospital" during the week of November 7, 2011.
THIS WEEK ON: GENERAL HOSPITAL
Someone watches over Lucky on Monday, November 7. Lucky questions if his mind is playing tricks on him. Spinelli embarks on a new venture. On Wednesday, November 9, Franco's surprise leaves Jason and Sam reeling. Husband and wife regain their bearings and look for clues on the location of their nemesis. Robin questions what Patrick's hiding. Patrick, Robin, Matt, Maxie, Steve and Olivia are all suspect as Mac opens an official investigation into the death of Lisa Niles on Thursday, November 10. Lulu is disappointed as her newly released fiance takes an immediate interest in the case. Tracy fills Luke in on what he's missed. Maxie is left out in the cold as Matt tends to Elizabeth. Elizabeth's life continues to hang in the balance on Friday, November 11; will it be Matt or … Jason that pulls her from the edge?
The Inside Story: Surprise Visitors
Olivia is unable to shake her symptoms and decides it's time to take a pregnancy test. Steve arrives at Olivia's unexpectedly. After a run in with Olivia's pregnancy test, the doctor heads to Jake's to digest the potential implications. Sonny checks on Olivia. On Thursday, November 10, Olivia and Steve end up tending to Cameron and Aiden together. General Hospital's new pediatric doctor, Maggie, arrives in town. Olivia learns that Steve shares a past with Maggie.
A Closer Look: The Dating Game
Carly uses Johnny to get under Sonny's skin. Kate and Carly pull no punches. Shawn tries to defuse the situation. Carly questions Shawn's lack of interest in her. Later, Carly and Shawn make a surprising discovery. Johnny watches as Kate and Sonny share a close moment on Tuesday, November 8. Later, Johnny offers to lend a hand when he passes Kate and her stalled car. Sonny and Olivia find the pair together. Carly manages to get some more personal stories out of Shawn on Veteran's Day.
GH ALERTS: WEEK OF NOVEMBER 14, 2011

Mac questions the suspects in Lisa's death.
Sam and Jason are haunted.
Luke leaves on a surprising mission.
Steve and Maggie discuss their past/
Ethan discovers something during his investigation of the portrait.