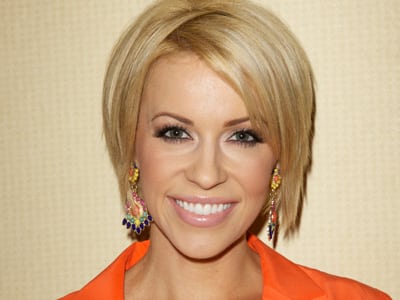 (SoapOperaNetwork.com) — A look at what's happening on "One Life to Live" during the week of December 19, 2011.
THIS WEEK ON: ONE LIFE TO LIVE
Clint talks to Natalie about his woman troubles. Kim asks Clint if he's made up his mind yet. Viki gets an unpleasant surprise when she returns home on Tuesday, December 20. Storming off in a huff, Viki bumps into David who tries to boost her spirits. Meanwhile, Clint makes his decision. Viki confides in Natalie, while Clint opens up to Jessica. Elsewhere in Llanview, John tries to calm Téa's nerves. However, Téa soon nearly loses her temper with Todd. Dani asks Téa if Todd can spend Christmas with them. Blair, Starr, Jack, and Sam try to cheer up Téa. Dani finds gifts Victor bought them before he died. Sam awaits another visit from Santa. Todd has another hallucination of Irene on Friday, December 23. John has a present for Liam. Natalie wants to talk things out with John. And Roxy awakens to the world of "Fraternity Row" on Monday, December 19.
The Inside Story: Back to the Past
Gigi's loved ones remember her as the pie bake-off begins on Tuesday, December 20. Meanwhile, Cutter and Stacy awaken together and head to the Bon Jour. Everyone is shocked to learn that Professor Delbert Fina's son is judging the contest. Rex makes an interesting discover. Stacy confides in Professor Fina, and later encounters Rex. On Wednesday, December 21, the pair have a confrontation. Cutter makes a surprise confession. Aubrey is busy decorating the Buchanan mansion. Stacy learns about Cutter's checkered past. Cutter calls Aubrey to ask for her help. And Friday, December 23, Professor Fina talks about the night Gigi "died."
A Closer Look: All's Fair in Love and War
Shane keeps Neela under his thumb on Tuesday, December 19. Todd invites Jack and Neela to lunch in his office at The Sun. Jack kisses Neela and makes a surprise admission. Shane opens up to Aubrey about his plans for Jack. Aubrey tells Rama to keep an eye on Neela. On Thursday, December 22, Jack and Neela grow closer. Todd does something nice for Jack who in turn invites his dad to spend Christmas Eve with the family. On Friday, December 23, Shane gets leverage over Jack. Neela has second thoughts. And John learns of Jack's confession.
OLTL ALERTS: WEEK OF DECEMBER 26, 2011

Shane is reunited with his mother.
Jack encounters Gigi and Shane.
A power outage hits Llanview.
Todd and Blair inch closer.