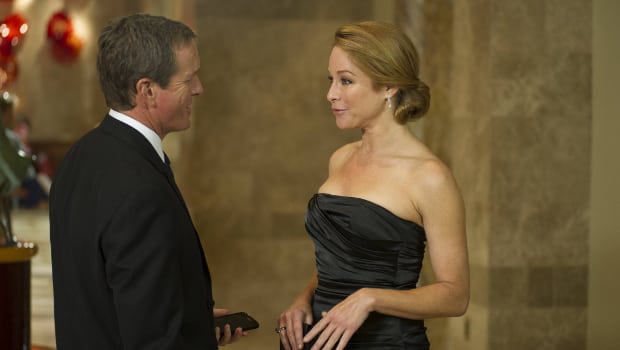 Memorial Day weekend is the perfect time for barbeques, catching up with friends and working on that (long overdue) tan, but being soap fans and all, it's only natural to squeeze in a little soap-worthy entertainment, as well. Luckily, Lifetime Movie Network knows this and chose tonight to premiere 'The Perfect Boss,' an original movie staring "Melrose Place" alums Jamie Luner (ex-Liza Colby, "All My Children") and Linden Ashby (ex-Paul Hollingsworth, "Days of our Lives," ex- Cameron Kirsten, "The Young and the Restless")!
The film stars Luner as beautiful, successful Jessica Slade, who always gets exactly what she wants using a combination of looks, charm and intelligence. When she's hired by a pharmaceutical company to fast-track a drug that will keep the ship afloat, she's sure she'll be able to convince the FDA to approve it. Too bad one of the drug's researchers (Ashby) discovers the potent form is killing people! He threatens to go public with the info, prompting Jessica to… Well, you'll just have to watch the film to find out, won't you?
Tune in tonight, May 24, at 8E/9P on Lifetime Movie Network to see the movie, which also stars Ashley Leggat ("Totally Amp'd," "Life With Derek"). Or catch one of its encore time slots: Saturday, May 25 at 12AM or Sunday, May 26 at 6PM.