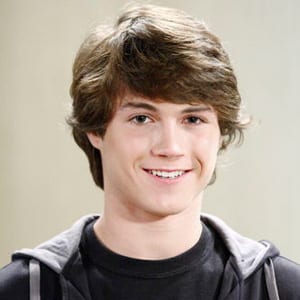 (SoapOperaNetwork.com) — A look at what's happening on "One Life to Live" during the week of November 7, 2011.
THIS WEEK ON: ONE LIFE TO LIVE
On Thursday, November 10, Rick is less than pleased with the final cut of Starr's music video and forces her and the Ford brothers to shoot it again. Nora finds Bo praying for Matthew at St. James, and the pair recall happier times in the church on Friday, November 11. Feeling nostalgic, they share a dance before the guests arrive for Natalie and Brody's wedding. And Vivian shocks Shaun by claiming she doesn't want to get married. Later the situation becomes more awkward when Roxy asks when they are planning to wed.
The Inside Story: A Family Legacy
Todd pushes Louie to hand over the gun on Monday, November 7. Tomas questions Todd about his brother's murder. Téa gets the results of her pregnancy test. Sam makes an interesting discovery, much to Blair's horror. Bo tells John about Mayor Finn's ultimatum. On Tuesday, November 8, Tomas contacts Calmar. Later, Blair comes upon Tomas in Todd's office. Neela crushes on Jack, who tells her about his hatred of Todd. Vimal and Rama are frantic over his little sister's disappearance. Later, Jack has harsh words for Todd. Tomas lies to Blair. Todd returns to his office and blasts Tomas. As Blair and Tomas return to La Boulaie on Wednesday, November 9, Todd grabs a gun. Meanwhile, Jack prepares to torch The Sun. Todd spies Blair and Tomas kissing. Rama tries to persuade Neela to return home, and agrees to talk to Vimal for her. Back at Dorian's, Todd continues to spy on Blair and Tomas receives another visit from Irene, who urges him to take drastic action. Blair and Tomas take the next step in their relationship. And Jack learns the now burning office building isn't empty after all.
A Closer Look: Sisterly Hate
Natalie invites her sister to her wedding on Monday, November 7. However, Jessica surprises her with the paternity test results. Meanwhile, Clint is depressed about being unable to walk Natalie down the aisle. Viki asks Tea for a special favor. Clint is moved by Viki's actions. Natalie shares Jessica's assumptions with Brody, who later overhears Vimal deciding to tell John the truth on Wednesday, November 9. Brody follows Vimal to Todd's office. Clint and Viki nearly kiss. Clint discovers doggie David Vickers carrying something in her mouth. Natalie and John have a heart-to-heart discussion on Thursday, November 10. Jessica searches for the test results and leans on Ford. Brody is also on the lookout for the missing piece of paper.  Tina gives Natalie some advice, and runs after her dog. Roxy pushes John to confess his feelings to Natalie. Cord overhears Brody mumbling to himself. Brody covers in front of Cord. By Friday, November 11, Clint and Rex share a father/son moment. Viki receives an urgent letter from Dorian. And the wedding begins, but where is Tina?
OLTL ALERTS: WEEK OF NOVEMBER 14, 2011

Natalie and Brody's wedding takes a dramatic turn.
An unexpected couple ties the knot.
Nigel is found unconscious.
Rex and Aubrey leave the country.
Cutter shares a connection with a former Llanview resident.