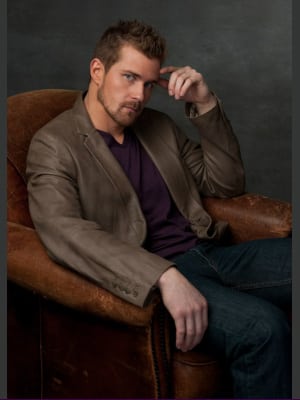 (SoapOperaNetwork.com) — "One Life to Live" Episode Recap – Wednesday, November 16, 2011.
IT HAPPENED TODAY…
Rex and Stacy lock eyes right before she scurries onto the plane. Stacy considers deplaning to have a face-to-face with Rex, but Cutter stops her. During the journey, Stacy coaxes from Cutter a story about his past. Back in Llanview, Rex obtains the information about the Gigi look-a-like's destination and books his own ticket. John and Natalie make a shocking discovery and must act fast.
Blair and Tomas bask in the afterglow. In a private moment Tomas receives a call from Calmar. Blair catches Tomas giving Calmar an update on his investigation into Victor's murder. At EOD Tomas wonders aloud to a sleeping Blair what catching Todd will do to their relationship.
Rama and Vimal give their account of the fire at the Sun. Meanwhile, Neela compels Jack to confess his crime .
On the Next One Life to Live…
The Buchanans rally around John and Natalie.
Aubrey decides to follow Rex to Rio.
Cutter encounters someone from his past.