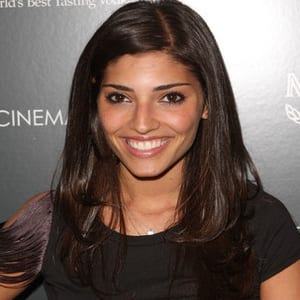 (SoapOperaNetwork.com) — A look at what's happening on "One Life to Live" during the week of September 12, 2011.
THIS WEEK ON: ONE LIFE TO LIVE
Phylicia seeks legal advice from Téa, while Dani and Destiny support one another. Tensions between Phylicia and Nora begin to thaw on Tuesday, September 13. Rex and Shane learn Destiny is pregnant. By Friday, September 16, Destiny tells Shaun she went to visit Greg at Statesville to ask him about Matthew's prognosis. Elsewhere, Starr isn't pleased that Rick wants to produce her song. At the same time, Baz promises Rick that he will get Starr to change her mind.
The Inside Story: Dead Men Tell No Tales
Todd tells Natalie he wants to clear his name, and uncle and niece have a warm moment on Monday, September 12. Natalie tells Todd about his son's involvement in Gigi's death. Shaun has John listen to his voicemail from Victor. Natalie tells Brody she has doubts concerning her uncle's guilt. Jack overhears Shaun talking to Starr and blames Todd for Victor's murder. Todd confides in Blair. Téa remains despondent. Tomas makes a confession to Blair. Nate gives Dani his support, as does James with Starr. Blair helps Téa get ready for Victor's funeral on Thursday, September 15. James helps Sam come to terms with his father's death. Shaun overhears Jack calling the LPD. Jessica keeps an eye on Sam. Téa imagines she sees Victor and later bumps into Todd after leaving the cemetery. Jack tries to convince Dani to share his point-of-view. Mayor Finn orders the LPD to make an arrest in Victor's murder case on Friday, September 16. And Todd's attempt to get through to his son backfires.
A Closer Look: Gun Shy
Echo and Roxy search for Rex's gun. Cutter holds his ground with Brody. Roxy reports the disappearance of Morris the porcupine. Rex questions Shaun. Cutter is concerned to see Kim with Aubrey. Bo and Nora interrupt Rex and Shane's conversation about Jack on Tuesday, September 13. Cutter and Aubrey have a difference of opinion after finding a gun. By Wednesday, September 14, Rex receives another visit from Gigi, and seeks out Deplphina's help. Clint offers to help Kim's friend. Roxy contacts Delphina. Cutter lies to Aubrey. Echo thinks Rex should bond with Clint. Viki worries Clint will do something illegal for Kim, and the two share a close moment. Cutter refuses to go along with Kim's ploy. Roxy confronts Cutter.  Kim and Echo bump into one another on Friday, September 16, and realize they have something in common — Clint. Echo and Kim reach a deal regarding the gun. Rex overhears Clint on the phone, and thinks he knows what Gigi has been trying to tell him. And father and son team up to get information about Kim's friend.
OLTL ALERTS: WEEK OF SEPTEMBER 19, 2011

Roxy asks John about his feelings for Natalie.
Blair gives Starr some bad news.
Todd has a run-in with Irene.
Natalie has something to tell John.