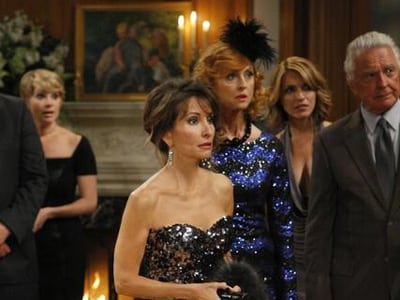 Had "All My Children" remained on the air beyond its final September 23, 2011 episode, cast/crew and fans all around the world would have been celebrating the daytime soaps 43rd anniversary today, January 5, as the drama series debuted on this day in 1970.
Although "One Life to Live" debuted nearly two years before it, "All My Children" was actually the first soap opera created by Agnes Nixon that was geared towards the ABC Television Network's daytime audience. Initially, ABC thought the idea of "AMC" was too much for daytime television, especially with an untested series creator (Nixon), so the network asked the scribe to conceive a totally different soap opera ("OLTL"). With the success of "One Life," Nixon was given the go ahead to move forward with "All My Children," which took place in the fictional town of Pine Valley, Pennsylvania. The series debuted as a half-hour program and was owned by Nixon's Creative Horizons, Inc. before being sold to ABC outright in 1975. "AMC" was expanded to an hour long serial beginning in 1977.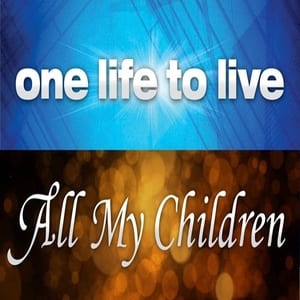 After more than 10,700 episodes and 41 years on television, "All My Children" ended its broadcast run on ABC on Friday, September 23, 2011. In its final week and leading up to its final moments, "All My Children" celebrated the rich history and legacy of Pine Valley's favorite families including the Kane family, the Hubbard family, the Martin family and the Chandler's. Nixon promised a cliffhanger ending that would have had the audience excited for the next chapter of her 41-year old sudser as it was expected to transition to the web along with "One Life to Live" in early 2012 via a deal made between Prospect Park and the Disney/ABC Television Group in July 2011. Prospect Park postponed the project in November 2011, but recently it was announced that the company has plans to re-reboot both shows for the web sometime in 2013. Nixon released a statement late last night, one day before "AMC's" anniversary, where she stated, "we of the 'One Life to Live' and 'All My Children' families are thrilled to bring our beloved viewers new, ongoing stories from Llanview and Pine Valley. I'm overjoyed that so many actors you love have voiced their desire to bring their characters back to life." In regards to the production company opting to try once more with putting her shows back in production, Nixon said, "I'm especially grateful to Prospect Park for deploying the power of you, our fans, to enable this exciting transition to dramatic production for the Internet. It's a historic moment, comparable to how life was changed when television took over from radio. We hope this wonderful opportunity will be embraced by all as our creative teams gear up to bring our beloved serials back to our daily lives."
Susan Lucci, who portrayed matriarch Erica Kane, was the only original cast member from the first season of "AMC" that had remained with the show without interruption since its debut on January 5, 1970 through its final ABC broadcast on September 23, 2011. There is no word on whether the actress plans to appear in some form or another on "AMC" when it begins airing new episodes online at some point later this year.