Sunday, June 14, 2009 11:52 PM ET |
By Venus Stone

---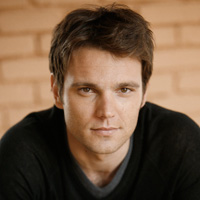 (SoapOperaNetwork.com) — In over his head…
THIS WEEK ON: THE YOUNG AND THE RESTLESS
Mack's decision breaks a heart on Wednesday, June 17. On Thursday, June 18, Jana and Daniel are in more hot water when they are arrested, prompting Michael to once again come to their aid.
The Inside Story: Caught Red-Handed
After learning that Ashley has a new doctor 'treating' her, Victor decides that he should get to know exactly how good he is at his job. Ashley tells Victor that he's a good doctor, however, Victor wants to meet with him anyways and feel him out. When Dr. Taylor arrives, he instantly becomes nervous when Victor starts questioning him. Olivia unexpectantly pays Victor and Ashley a visit while Dr. Taylor is there. She intstantly recognizes him and raves his praises to Victor; which pleases Dr. Taylor. With Olivia's compliments on the doctor, Victor gives the okay that he can continue treating Ashley. In the meantime, as Victor and Ashley both bask in the joys of their 'baby' the start discussing baby names. As they are discussing names Victor discovers that Nick has left Phyllis. Victor immediately finds his son at the Genoa City Athletic Club and demands to know why he's so willing to end his marriage to his wife. Nick tells Victor that he's doing what he feels is right and that his place is with Sharon, even after Victor points out that his decision could make things hard on Summer not having both parents together. A defeated Victor heads back home to be with Ashley. In the meantime upstairs in his room, Adam is playing the spliced recording of Sabrina's voice when player gets stuck. Unable to fix it Adam is unaware that both Ashley and Victor, who are downstairs, can hear the 'voice of Sabrina' over and over. Heading upstairs they pounce on Adam demanding what he's doing. Adam quickly tries to get out of his mess by 'assuring' Ashley that he's her friend and that he'd never do that to her. Victor, however, isn't quick to bite the bait and tells Adam that he's cutting his ties with him. Not wanting to lose Ashley's confidence in him, he quickly lies and says that Estella was there at the ranch and that she must have been the one that 'set him up'. Unable to prove that he is behind messing with Ashley, the couple give Adam the benefit; however, when they are out of earshot of Adam, Victor points out that if he finds out that Adam has in fact been messing with her, he'll seriously regret it.
A Closer Look: The Real McCoy?
Nina, determined to get Katherine's story out, begins by continuing her pursuit in finding out more about Cane. The minute Nina questions Cane's past, he becomes skitterish and begs Katherine to block Nina's prying. Unfortunately for Cane, Paul is already digging deep and hits pay-dirt when he discovers that Violoet Montgomery was never in Genoa City at the time of Cane's birth. Once Nina learns of this informations she goes to Katherine and shares it. Katherine floors Nina when she tells her that she wants her to leave Cane alone and not dig any further into his past. Things get even more awkward when Jill shows up and goes off on Nina, telling her to mind her business regarding her son. Meanwhile Nina decides to take a different approach by dropping the word to Jill and Katherine that Phillip IV has been showing signs of Huntington's disease and in order to truly determine that he has it, his father's DNA must be tested. Unfortunately Jill is unable to contest Nina's request to exhume his body, but points out that it was already done when they needed to prove the baby switch. A determined Nina calls upon the lab and learns that there are no records on file of Phillip's DNA results. When she asks more questions as to who did the test, she learns that the doctor who did the testing has been fired.
What To Watch
Chloe finds Mac at Billy's place
Mac says what Billy wants to hear
The Young and the Restless News and Headlines
Tammy Barr will join the show in 'recreated' flashbacks as a young Patti Williams beginning Thursday, July 2
Word was that actor Michael Corbett, who played the devious David Kimble for seven years, paid a visit on the set. When asked if he was in the works of making a return, a spokeperson for the soap pointed out that he was just visiting his friends.
SON ALERTS: WEEK OF JUNE 22, 2009
Adam's deceit puts Estella in further hot water
Sharon's baby-daddy is revealed…
Cane stoops low to get Nina off his back
Daniel's release on bail infuriates someone
"The Young and the Restless" airs Weekdays on CBS. Weeknights on SOAPnet. Check local listings .
---
Discussion: Y&R PreVUE: Week of June 15 Edition
---