Sunday, September 7, 2008 10:21 PM |
By Scotty Gore
---
(SoapOperaNetwork.com) — What becomes of the brokenhearted?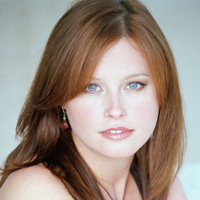 THIS WEEK ON: ONE LIFE TO LIVE
Todd offers Marty the world, Tess blackmails Auntie Tina into doing her dirty work, Natalie makes a shocking discovery, Cristian discovers that payback is hell, and Shane has 'daddy issues.'
The Inside Story: Evil Comes in Many Forms

Tess forces Tina to do her bidding by threatening to expose her theft of the Mendorran crown jewels. Aghast at the threat, Tina has no choice but to help Tess imprison Natalie in the secret room. Later, after coming to, Natalie has no idea where she is or what has happened to her. When Tina threatens to confess to Bo, Tess warns her that doing so would place Sarah's life in danger. Natalie finally realizes that Tess is in control. Tess informs a frightened Natalie that she has tried unsuccessfully to kill her and Jared twice already. Afterward, Tess coldly reveals her plan to ruin her sister's happiness. A horrified Natalie listens as Tess states that, while she isn't going to kill either of them, she plans on keeping them apart for the remainder of their lives. While gazing at a picture of Viki, Tina is overwrought with grief. She nearly confesses to Clint before Tess is able to stop her. Tess toys with Tina as Sarah informs them that Carlo Hesser has escaped from his Mendorran prison. Sarah informs Bo and her friends that Cristian has disappeared. Carlo holds Cristian prisoner on a cargo ship. Jared comes face-to-face with Langston's uncle Ray in prison. Ray is a free man after accepting Jared's offer, while Carlo places Cristian in his place. Langston searches the Internet for information about her family. Langston agrees to allow Dorian to adopt her. Jared and Ray leave for Llanview. Cristian receives Ray's old uniform and told that no one will ever find anyone named 'Cristian Vega.' John, Talia, and Antonio search for Cristian. Nora can't believe how low Clint will go to get revenge on Dorian.
A Closer Look: Out of Touch with Reality

Claiming he is ready to stop living in the past, Todd invites Marty to leave Llanview with him and start a new life. To sweeten the pot, he tells Marty that they can live anywhere in the world. Meanwhile, John informs Blair that, while work has always been his top priority, he can have his cake and eat it too. Marty realizes that John is still investigating Todd's mystery woman. The computerized reconstruction program on Fish's computer is complete, however, Mayor Lowell destroys it before anyone sees it. As Todd and Marty inch closer, John and Blair make love again after awakening in one another's arms. Afterward, John leaves for work and Blair discovers a picture of Marty in one of John's drawers; prompting her to wonder if John is as over his ex-lover as he claims. While attempting to ease Matthew's fears about being a freshman, Cole admits to the young Buchanan that he's unsure of how well he will be able to handle seeing Starr everyday at school. Langston informs Starr of Cole's visit; Starr is grateful of her friendship with Langston. Todd is disheartened upon learning that Marty is now able to walk on her own. Marty meanwhile, reminds Todd how important he is to her. And Dr. Joplin throws Todd a curveball in his quest to get his hands on Starr's baby.
What to Watch
Shane accuses Rex of trying to destroy his family.
Gigi insists to Rex that Shane will learn the truth when the 'time is right.'
Shane makes his feelings toward Rex crystal clear.
Rex gets advice from Bo and sees Gigi, Shane, and Brody together at Rodi's.
Gigi informs Brody that being Shane's father is not the answer to his problems.
Shane rejects a devastated Rex, who unleashes his wrath on Roxy and Charlie.
Charlie has sound advice for Rex.
Rex finds solace and comfort in Roxy's open arms.
SON ALERTS: WEEK OF September 15, 2008
Monday: Tess puts phase two of her plan in motion; Dr. Joplin is Todd's pawn; Cristian has an unexpected visitor.
Tuesday: Dorian has her doubts about Ray when he crashes Langston's adoption party; Tess plays with Jared's mind; Nigel confesses to Clint.
Wednesday: Tess works her magic on Jared as Natalie watches; Cole and Starr worry about seeing each other at school; Cristian finds an ally in Ray's wife Vanessa; Mortimer Bern is spotted at the Columbian prison.
Thursday: Jared is desperate to locate Natalie; Ray asks Langston to return to Columbia with him; Brody lashes out as Gigi prepares to tell Shane the truth; Rex asks Adriana for a divorce.
Friday: Brody nears his breaking point; Tess forces Todd to be her partner in crime; Tina subtly points Jared in Natalie's direction.
---