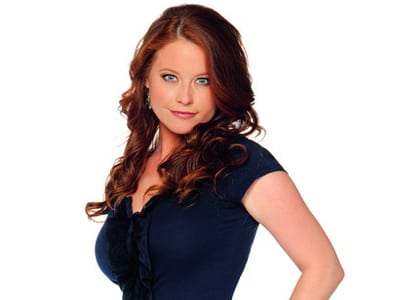 (SoapOperaNetwork.com) — A look at what's happening on "One Life to Live" during the week of October 17, 2011.
THIS WEEK ON: ONE LIFE TO LIVE
Tina and Cord get closer while babysitting Ryder. Natalie interrupts the old flames on Wednesday, October 19, and finally unleashes her anger on her aunt. Trying to make peace, Tina offers to plan her niece's wedding. Later, Tina and Cord decide to put their feelings on hold. And Viki makes Clint do his exercises on Thursday, October 20.
The Inside Story: Means, Motive, and Opportunity
Todd conjures up another image of Irene on Monday, October 17. Téa tries to make a deal with Bo, and considers listening to Victor's last words. Shaun tells John about his run-in with Vimal. John decides to have Brody's gun tested. Natalie runs the ballistics test. Roxy is upset to learn about Natalie's engagement. Todd makes a decision about his future. Nora demands answers from Todd on Tuesday, October 18. Brody lashes out at John. Tina inadvertently gives Jessica a clue about the DNA test results. Jessica and Ford discuss Victor's murder. Nora and Bo debate dropping the charges against Todd. Brody interrupts Jessica and Ford's evening on Wednesday, October 19. Ford wonders what Brody knows. Brody threatens Vimal. Todd and Starr come face-to-face. Blair reminds Jack that the police know he's lying. Starr, Todd, and Tomas each go to court. Tomas makes a confession to Blair. Bo and Mayor Finn mince words. By Friday, October 21, Blair pleads with Tomas, who speaks from the heart. And Todd continues to be tortured by his dead mother.
A Closer Look: A Case of Mistaken Identity?
Rama and Cutter frame Kim for an old crime on Monday, October 17. Cutter watches after Kim's friend. Aubrey helps Rex plan a party for Natalie and Brody. The doctor is forced to sedate the woman in the hospital bed. Roxy tells Rex that Echo forged his name on Thursday, October 20. Dani visits Starr in jail. Cutter tries to cut a deal with Clint, who contacts Rex with the news. Kim's friend talks to Cutter. Clint tells Cutter where to go, however, the con man quickly comes up with a new scheme on Friday, October 21. Aubrey shares her party ideas with Rex, who tells her of Cutter's latest antics. Later, Cutter has an offer for Rex. Starr butts heads with a paparazzi as James whisks her away. Afterward, Starr reunites with Hope and encounters Rick. Ever the sleazeball, Rick tells Starr her likes her new image, and forces her to play hardball if she still wants a career in music.
OLTL ALERTS: WEEK OF OCTOBER 24, 2011

Kim's friend returns to Llanview.
Viki tries to keep peace between Tina and Todd.
Marcie reminds John of Brody's violent history.
Tina makes a shocking discovery.
Tomas asks Blair if she still loves Todd.