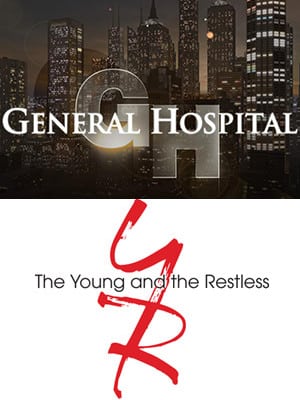 The Writers Guild of America, West (WGAW) and the Writers Guild of America, East (WGAE) announced today nominees for Outstanding Achievement in Television, New Media, News, Radio, Promotional Writing, and Graphic Animation during the 2013 season for its annual Writers Guild Awards. In the category of Daytime Drama, NBC's "Days of our Lives," ABC's "General Hospital" and CBS' "The Young and the Restless" are set to duke it out when the ceremony takes place on Saturday, February 1, 2014 at simultaneous ceremonies in Los Angeles and New York.
With the ABC version of "One Life to Live" now a thing of the past, and with it airing only 9 episodes during the 2012 eligibility year, one would think that the show would not have received any Daytime Emmy Award love. While the show only received 3 nominations for its ABC incarnation, 3 noms is just great!
The Writers Guild of America have announced the nominations for the 2013 Writers Guild Awards.  In the Daytime Drama category, "Days Of Our Lives," "One Life To Live," and "The Young and The Restless" were nominated.  Winners will be determined on February 17, 2013.
(SoapOperaNetwork.com) – The "One Life To Live" invasion continues at "General Hospital" as the show makes more changes to its writing staff.
Christopher Van Etten and Jean Passanante are joining "GH" as breakdown writers and Katherine Schock is joining as a script writer.   All of them were part of current "GH" head writer Ron Carlivati's writing staff at "OLTL".
Exiting "GH" are scripts writers David Kreizman, Joanna Cohen, and Nathan Fissell.  Fissell is the latest long time 'GH' employee who was given the axe under the new regime.   He started as an intern in 1993 and has done various jobs over the years before finally being promoted to full time script writer last year.   Breakdown writer David Rupel, who joined a couple of months ago, is also leaving.
Over at "Days of our Lives," newly installed head writer Gary Tomlin has added Lorraine Broderick to his writing staff.
For discussion on these topics and more, join us in the Writers/Directors thread at the SON Community.