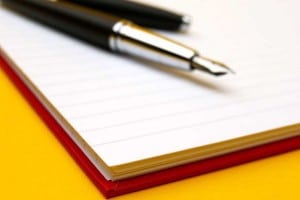 (SoapOperaNetwork.com) – The "One Life To Live" invasion continues at "General Hospital" as the show makes more changes to its writing staff.
Christopher Van Etten and Jean Passanante are joining "GH" as breakdown writers and Katherine Schock is joining as a script writer.   All of them were part of current "GH" head writer Ron Carlivati's writing staff at "OLTL".
Exiting "GH" are scripts writers David Kreizman, Joanna Cohen, and Nathan Fissell.  Fissell is the latest long time 'GH' employee who was given the axe under the new regime.   He started as an intern in 1993 and has done various jobs over the years before finally being promoted to full time script writer last year.   Breakdown writer David Rupel, who joined a couple of months ago, is also leaving.
Over at "Days of our Lives," newly installed head writer Gary Tomlin has added Lorraine Broderick to his writing staff.
For discussion on these topics and more, join us in the Writers/Directors thread at the SON Community.