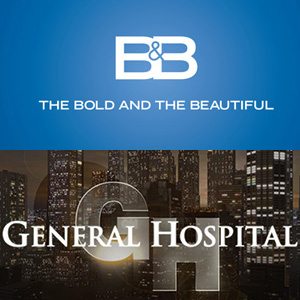 With four soaps remaining on the air only ABC's "General Hospital" and CBS' "The Bold and the Beautiful" were able to eek out nominations for the 2016 Writers Guild Awards in the category of daytime drama.
Scheduled to ar in simultaneous ceremonies from New York and Los Angeles on Saturday, February 13, 2016, the Writers Guild Awards honors outstanding achievement in television, new media, news, radio and promotional writing during calendar year 2015.
"GH's" nomination lacks a head writer credit, however, former head writer Ron Carlivati still managed a writer nomination – due to the episode(s) submitted – for his time on "GH" along with current co-head writer Jean Passanante. Shelly Altman, who serves as "GH's" other co-hw did not receive a nomination.
The full list of nominees is listed below:
"The Bold and the Beautiful"
Head Writers: Bradley P. Bell, Michael Minnis; Writers: Rex M. Best, Shannon Bradley, Adam Dusevoir, Tracey Ann Kelly, Patrick Mulcahey, Mark Pinciotti, and Michele Val Jean
"General Hospital"
Writers: Ron Carlivati, Anna Theresa Cascio, Andrea Archer Compton, Suzanne Flynn, Kate Hall, Elizabeth Korte, Daniel James O'Connor, Elizabeth Page, Jean Passanante, Katherine Schock, Scott Sickles, and Chris Van Etten