Soap Secrets Revealed: 'GH's' Anthony Geary and 'American Horror Story'/'Glee' Casting Director Robert Ulrich Dish On Soap Opera Stereotypes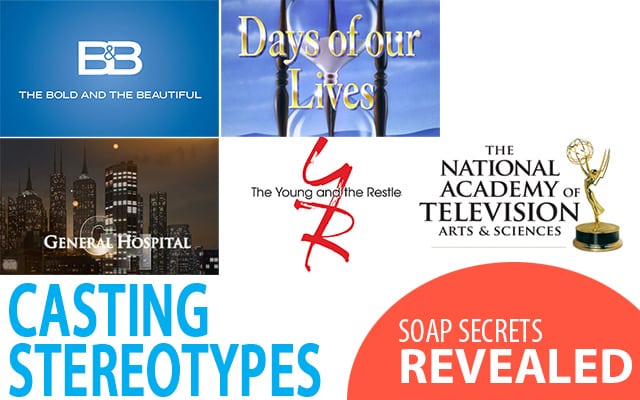 With soap operas having been on the air since "Guiding Light's" television debut in 1952, one would think the world would know by now that soap operas aren't the cheesy programs they're often made out to be. But for some reason, the four remaining soaps on air — "The Bold and the Beautiful," "The Young and the Restless," "Days of our Lives," and "General Hospital" — continue to be stereotyped, as do the slew of former soaps that used to exist and the actors who have or currently are appearing on them.
Soap Opera Network recently attended an event at The National Academy of Television Arts and Sciences, and in addition to discussing daytime's recent resurgence (read that SON article here), experts like Robert Ulrich (casting director of "Glee," "American Horror Story," "The Mentalist" and more) and Anthony Geary (Luke Spencer, "GH") discussed why soap operas have such strong associations with cheesiness and how these stereotypes affect the actors. Read on to see what they had to say!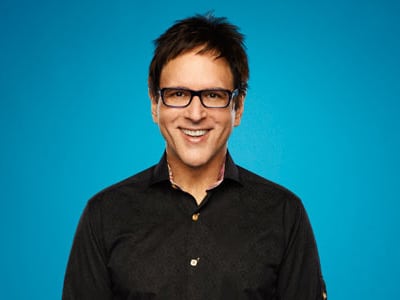 "There is a little bit of a soap prejudice with people," Ulrich (who's married to Kim Ulrich, ex-Ivy Crane, "Passions") admits of the genre and its history in the casting world. "Soap operas used to be much more dramatic, and part of it is just the nature in which soaps are shot. The fact that the camera zooms in for that last moment… Good acting is good acting no matter what you're doing, [but] I think a lot of the prejudice that comes with soap actors is that when people are watching a reel, for instance, they just don't look as good. The fact that they're on video, they just don't look as good. I used to tell people that you might have a scene where you're absolutely brilliant on a soap, and you might have one line on 'Breaking Bad,' [and] that should be the lead of your reel, because producers tend to gravitate toward the shows that are the 'in shows,' no matter what."
However, he says that having a soap opera background doesn't necessarily mean that casting directors won't see a particular actor. "No one ever says, 'Don't bring someone in because they're on a soap opera,'" Ulrich explains. "Most of the time, in most of the shows I do, which are now done on tape, nobody has any idea, because they don't look at their resume. Michael [Graziadei, ex-Daniel Romalotti, "The Young and the Restless"] for instance, when he booked 'American Horror,' he went on tape, and I'm sure, in our office, I can guarantee that [nobody] looked at his credits… So nobody is really bringing this prejudice about soap opera acting or soap opera people to the choosing of the people, because they're not looking at their resumes. They don't have any idea."
Geary, on the other hand, has become so popular in the role of "General Hospital's" Luke, that it doesn't matter if nobody looks at his resume: He's recognizable from the soap world almost instantly. "Not to throw my own career under the bus, [but] Oliver Stone told me he wanted me to do 'Salvador.' He said, 'You're perfect for the role, and I'd like to work with you, but I can't. I can't put you in the movie, because for the 30 seconds or 25 seconds or whatever it is that people go, 'Oh, that's that guy from 'General Hospital,'' they're out of my movie,'" Geary recalls. "I said 'I totally understand that, I get it.' And I stopped going out for films and I settled into my niche."
But perhaps the largest hurdle soap actors have when trying to find work outside of daytime is not the stereotypes hoisted upon them, but the scheduling constraints that come with the territory. "I just tried to bring Eric [Martsolf (Brady, "Days of our Lives")] in yet again for 'Supernatural,' and I just gave up, because you can never get somebody off [for enough time], and that is the problem," Ulrich explains. "And that is why [casting directors] don't tend to bring people in that are currently on the soaps."