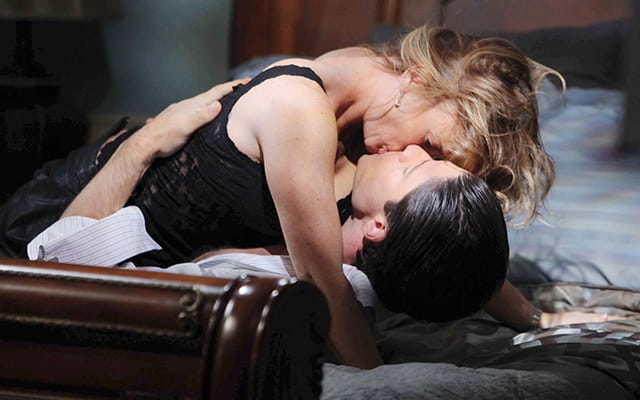 Nothing stirs up controversy quite like the tumultuous relationship between "Days of our Lives'" Sami (Alison Sweeney) and EJ (James Scott). And as the characters' time in Salem draws near to an end, their complicated connection appears to be nothing short of the exhilarating emotional journey its been since the couple first met in 2006. The latest jaw-dropping twist: The estranged pair hit the sheets for a steamy sex session!
Though Sami and EJ have been at odds for weeks following the reveal that the DiMera executive had an affair with Abigail (Kate Mansi), their pent up fury formulated into pent up passion that eventually led them back into each other's arms.
So what do you think of the couple reuniting? And how does this new development affect your opinion on Sweeney and Scott exiting the canvas? Let us know in the polls and comment section below!