It seems like just yesterday that the world was ready to nail the lid on the coffin of daytime soap operas. Ratings were low across the board, and a slew of sudsers — "Guiding Light," "As the World Turns," "All My Children" and "One Life to Live" — were cancelled, leaving only "Days of our Lives," "General Hospital," "The Bold and the Beautiful" and "The Young and the Restless" on the air. But to the surprise of critics and many soap fans, 2013 saw a drastic turnaround: All four remaining soap operas saw a significant increase in ratings, and "The Young and the Restless" once again made a list of the top 10 most-searched television programs of the year, among popular series like "Breaking Bad" and "The Walking Dead." So why the complete 180 in daytime soap popularity?
Soap Opera Network recently attended an event at The National Academy of Television Arts and Sciences, where soap opera insiders like John McCook (Eric Forrester, "B&B"), Anthony Geary (Luke Spencer, "GH"), Marnie Saaita (casting director for "DAYS") and Michael Maloney (author of "The Young and Restless Life of William J. Bell: Creator of The Young and the Restless and The Bold and the Beautiful") discussed the recent resurgence and more. Read on to find out what these soap opera experts had to say about the genre's past, present and future!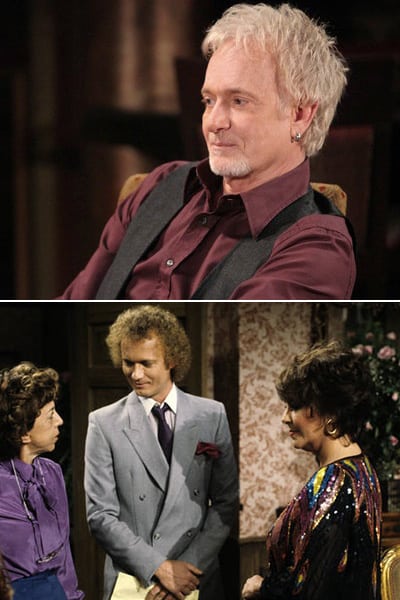 When it comes to why the four remaining soap operas are seeing a turnaround, there are many differing opinions. Some say it's because viewers of the defunct soaps have started tuning in, others say it's because the writing for the four shows has improved across the board. When it comes to "GH," Geary is of the opinion that the freedom given to the show's current executive producer, Frank Valentini, is responsible. "'General Hospital' was on the verge of being cancelled in the mid-70s, and Fred Silverman, who was the head of ABC at the time, hired [executive producer] Gloria Monty and gave her six months to get the ratings up a few points, and if so, he would keep it on the air. And he gave her cart blanche to do whatever she wanted with it, and she once said to me, 'I hate soap operas. And so I'm going to try and do something different.' I don't know if she did anything all that different… But she got the ratings up to the point where the show survived and then flourished.
"I think the same thing has sort of happened with 'General Hospital' again, with Frank Valentini," he continues. "We lost 'One Life to Live' and 'All My Children,' and 'GH' was probably the next to go. We were probably living on death row for a couple of years there, and ABC gave Frank Valentini the show and pretty much said the same thing to him: Do whatever you want, and we'll see if we can save it. I think the difference was ABC these days was not willing to put any money into it, but back in the 80s, soaps were financing the nighttime lineup. And so Gloria was given a lot more finances, more resources, than I think Frank was given. So [aside from finances], that is history repeating itself."
Maloney agrees that the decisions made by the powers that be play a large role in a soap's success — especially when it comes to the writing. "You always go back to the writing," he says. "When the writing gets off track, the viewers will stay and hang in there for a long time, and eventually they will walk away. And people will look to say, 'Well, what happened last week?' And it's not necessarily what happened last week, but maybe the last six months. It takes a long time to turn away a soap fan, and it then takes even longer to get them back."
Fortunately, "GH" has been able to persuade a lot of former viewers to tune back in, and the other soaps' former viewers seem to be following suit. Which, as Maloney says, it's only natural, considering it's such a loved genre. "I think we watch [soaps] for the reasons we've always watched them: To find that familial connection, to be entertained, to find characters we love and care about and become involved with," he says. "And I think we've seen a resurgence in ratings recently because people still are taken by these characters, and they care about them and they want to keep that relationship going."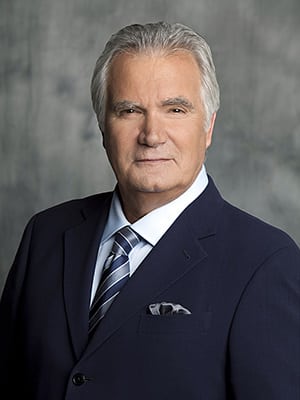 After all, as McCook points out, there really isn't another medium in which fans (and actors alike) get the chance to create long lasting relationships with the characters. "Susan Flannery was an actress on 'The Bold and the Beautiful,' and we were married on the show for 25 years," he points out. "Her character contracted cancer and died… when Susan was not going to continue on our show. She wanted to retire. She gave the show, however, [time] to bring the story around and use her exit as something dramatic rather than just walking off or going upstairs, which often happens.
"In real time, I was married to Susan for 25 years on the show," he continues. "Off and on and having affairs and this and that and throwing stuff at each other, and oh my god! So there was no challenge to create [emotion] or make something up. She was dying. And it was a wonderful indulgence for us to play these scenes together, all of us on the show, saying goodbye to that character over six weeks or whatever it was. We were married for years — years! — and I've been married to my own wife for just a little bit longer than that. And that's a long time to be married to somebody in daytime television. You don't get that anywhere else."
Adds Saitta: "I think that at the end of the day, daytime is about relationships, and it's not story driven, it's character driven. And it's kind of like a warm blanket. It draws people back in, and I think right now, 'General Hospital' is a huge testament to that, because they're bringing back all of these old characters, and we wait for people to get reunited. The fans are coming back, people are watching, their ratings are going up, and that formula works. And it's a beautiful thing. And so I don't know how much updating [the genre] really needs, honestly. I think it's staying true to what it is, and I think there's a need for it, I think people want it. It is like that warm blanket that people crave. And it's communication between the generations; it's a granddaughter talking to her grandmother. It's common language, a common ground that you can find to communicate with people. I think it's wonderful."