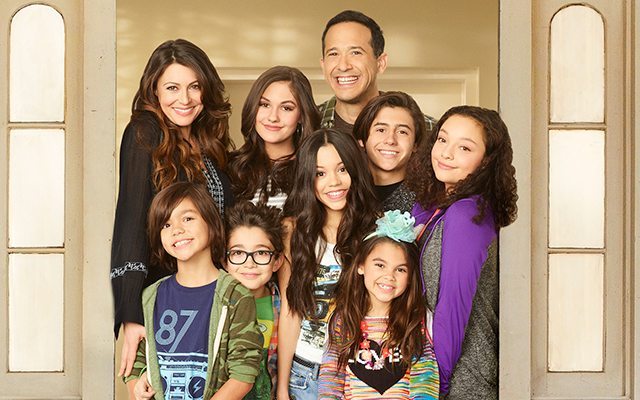 Disney Channel has renewed "Stuck in the Middle" for a third season, the network announced last week. The series, which features "General Hospital's" Nicolas Bechtelin a bustling household of nine, is set to resume with all new episodes from season two beginning Friday, September 15 (8:30 p.m. EDT).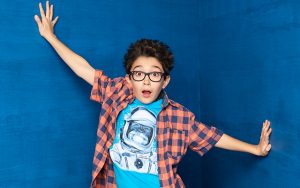 "Stuck in the Middle" follows the story of inventive tween Harley Diaz (Jenna Ortega, "Jane the Virgin"), who provides her point of view of things in her family's busy suburban Massachusetts household. With six other siblings, Harley's parents, Suzy and Tom, definitely have their hands full.
Bechtel plays Lewie Diaz, one-half of the invincible and indestructible twins Lewie and "Beast" (portrayed byMalachi Barton, "The Young and the Restless").
Production on the third season is set to resume this fall with a 2018 premiere. It will continue to emphasize the importance of STEM (Science, Technology, Engineering, and Math) by highlighting Harley's inventions in every story, the network said.
The series also starsIsaak Presley("Austin & Ally") as Ethan Diaz,Ronni Hawkas Rachel Diaz,Kayla Maisonet("Dog With A Blog") as Georgie Diaz,Ariana Greenblatt("Liv and Maddie") as Daphne Diaz,Cerina Vincent("Mike and Molly") as Suzy Diaz, andJoe Nieves("How I Met Your Mother") as Tom Diaz. Linda Videtti Figueiredo is the executive producer.
In addition to "Stuck in the Middle," Disney Channel also handed out a third season renewal to "BUNK'D" and Disney XD renewed "Walk the Prank" for a third season as well.