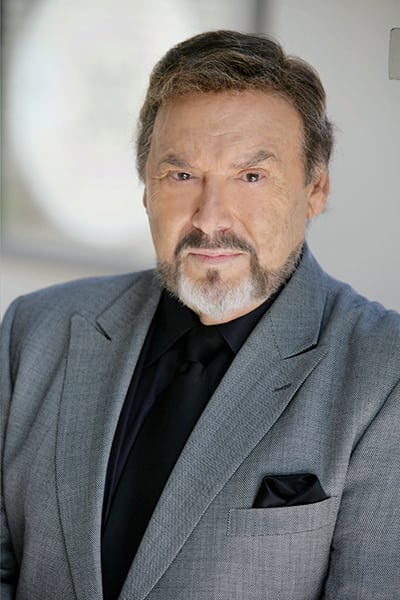 It's hard enough keeping a good man down, but try keeping a bad man down. It's impossible, as proven by "Days of our Lives" Stefano DiMera. Though the hits keep on coming for the patriarch, he'll make like Sia and remain bulletproof, nothing to lose, as they fire away, fire away. And his portrayer, Joseph Mascolo, seems to share the cavalier attitude — at least when it comes to certain aspects of the storyline that ushered James Scott's EJ off the canvas and Billy Flynn's version of Chad onto the screen.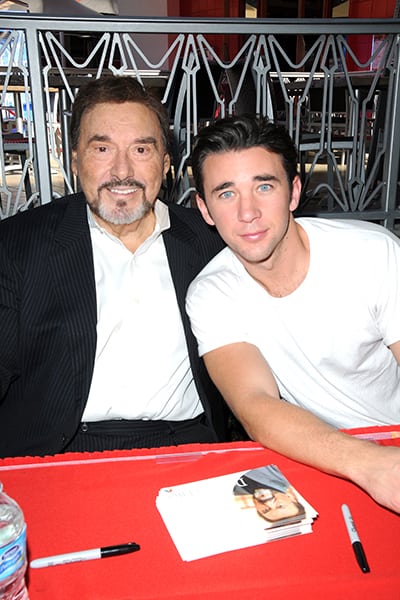 "The person that was closest to me that was supposed to be my son died as of late, which I personally felt sorry for, because he and I were good friends. But that's showbiz," the actor says of EJ's death and the resulting change of the DiMera family dynamic. "[Billy Flynn] was hired… and was to be my son. So the way I work is, I don't fool around once we're doing work; when we're working, we make it for real. So I placed him in a corner and said, 'Ok, now let's go for it. This is reality.' And he's just wonderful, and we became good friends, and we're enjoying each other very nicely."
READ MORE: 'DAYS" Billy Flynn Delves Deep Into Chad's Devilish Side; Where Does the DiMera Family Go From Here?
EJ's death was a devastating loss for viewers, and it hit Stefano equally as hard. The grieving father lamented his son's demise and tried to manipulate the situation — even going so far as to order Kristen (Eileen Davidson) to sneak into the morgue and inject a mysterious substance into his son's arm. Which begs the questions: What exactly was the substance in the syringe? And will it eventually bring EJ back from the dead — if he's even truly dead?
READ MORE: James Scott Reveals Why He Left 'DAYS,' How He Truly Feels About EJ's Demise and What's Ahead In His Future Life and Career
"Thanks a lot for asking me that, because I don't know what [the mystery substance] was!" Mascolo says with a laugh. "I didn't know, and as a matter of fact, I watched [the show] because I tried to figure out what in the world did he get?!"
As for whether or not he thinks "DAYS" will recast the role of EJ, Mascolo is pretty confident they won't — at least for the time being. "Because it's soap opera, people assume that it's stupid. But it's not always that stupid: He's dead," the actor concludes. "Now, if he comes back, I don't know, how would you bring a dead person back? I mean, even with God on your side. So I don't know. I have the feeling that [James Scott won't return if they bring the character back], because he was there for quite a while, because he's young enough now, that I mean, what I did in the theater, he would like to do now. So I think he's going to hold off as far as anything like that goes."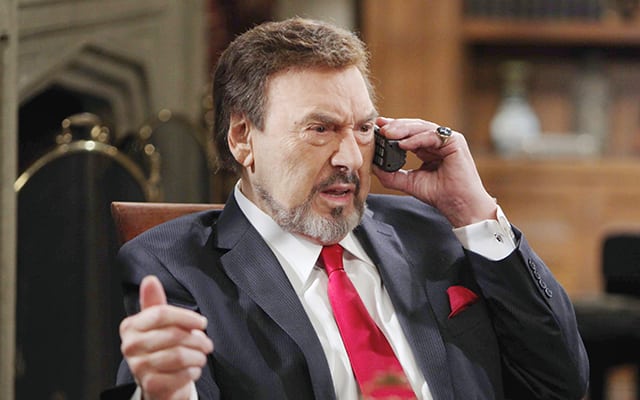 No matter how it plays out, Mascolo says you can bet that there will be hell to pay once Stefano learns the truth about EJ's murder. "[James Read's Clyde and I] haven't crossed paths yet. If we do cross paths, I'm going to give him stuff to worry about, because I don't know how that happened," the actor says in character. "[Stefano's going] to find out why and how it was done."