CENTER STAGE: 'DAYS' Kate Mansi Teases 'Unexpected' New Love Interest Is On the Way for Abigail!
John Paschal/JPI Studios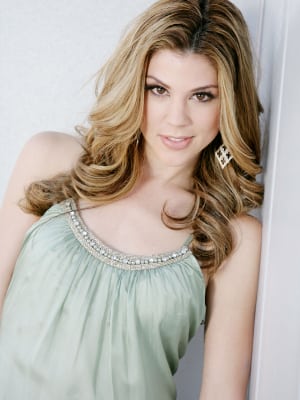 Poor Abigail has been living the single life since the Chad/Cameron debacles on "Days of our Lives," but her portrayer, Kate Mansi, says that won't last for long! In fact, during a recent interview with Soap Opera Network, the gracious actress revealed a few details regarding her alter ego's future love life as well as some insight into what makes Abigail tick. Read on to find out what's in store!
Romance is a hot ticket on soaps; without it, characters rarely see much light of day. But despite that conundrum, Mansi is happy that her alter ego has been functioning on her own as of late. "I like what they're writing right now; she's just getting comfortable with her independence and being single again, which is totally natural," she explains.
But the writers won't have Abigail staying solo for too long: There's a new love interest on the horizon that the actress says will stop you in your tracks! "She's lost both of her men, and she's in that little bit of a moment where she's just sort of trying to figure out what's next for herself, what's going to happen, and someone sort of catches her by surprise, for sure," she teases. "There are some interesting turns, and it's not subtle. It's going to hit everyone like a ton of bricks. You'll be like, 'WHAT?!' It's really unexpected."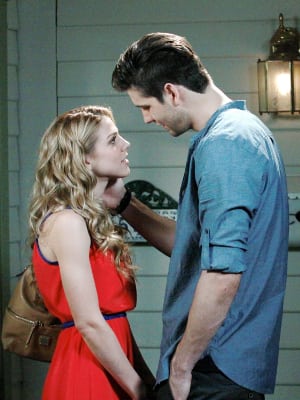 The California native couldn't get any more specific in terms of who this mystery person might be, but there are speculations circling that he might not fall far from her ex-beau, Chad (Casey Deidrick). "I can't say!" Mansi says with a laugh. "But this person is really cool [to be working with]."
As for what she'd like for Abigail in the future, the actress says she loves situations that are a bit more, shall we say, controversial. "Oh, I really enjoyed crazy Abby!" the actress shares. "Crazy Abby was so much fun for me, with the whole Austin/older man storyline. That was great. And I would love to see her again go through something really traumatic or intense."
She just may get her wish with this latest "unexpected" love interest, but those details remain to be seen. "I can't say anything else, but I want to!" she says with a mischievous grin. "What's coming is really exciting. [Viewers] are going to be very happy."