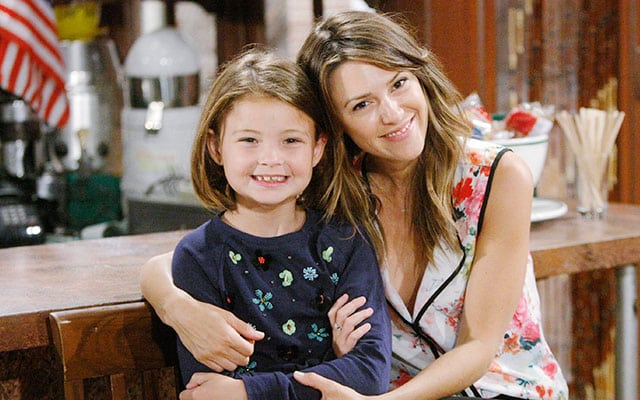 If you tuned into today's episode of CBS' "The Young and the Restless," you likely saw the "Next On…" segment, which highlights what's happening on the next episode of the daytime drama series, and you probably thought you were seeing things when a clip of Elizabeth Hendrickson appearing as Chloe Mitchell was shown. No, you're not going crazy!
With the one year anniversary of the death of Delia Abbott taking place this week, beginning with the Tuesday, October 14 episode, Chloe is seen looking at a photo of her beloved daughter, while at the scene of the accident that claimed her life, saying, "I couldn't stay away, baby. Not today."
You'll recall that Chloe left Genoa City earlier this year in order to rediscover herself following poor actions and decisions she made pertaining to her relationships with friends and family.
Hendrickson's return to "Y&R" isn't expected to go beyond this week's episode(s), but to find out what Chloe's been up since departing, make sure to tune into "The Young and the Restless" weekdays on CBS.