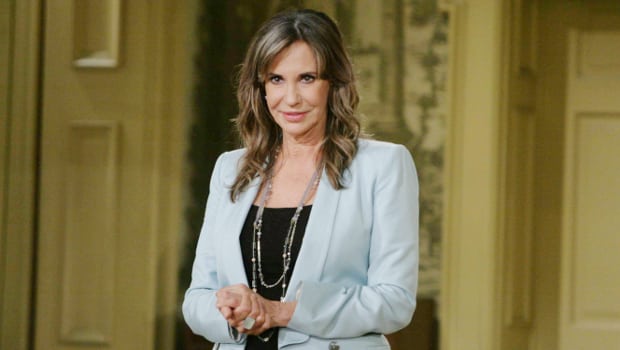 With the passing of Jeanne Cooper, many wondered what would happen to the iconic character she portrayed for more than 39 years – that of Katherine Chancellor. In today's "Tribute to Jeanne Cooper," Jess Walton (Jill Foster Abbott) announced in the opening segment that the show would address the death of Cooper's character on screen.
"In a few months, the passing of Katherine Chancellor will be addressed on the show because it's going to impact hugely on all of the characters and we look forward to telling you those stories," Walton said. Her words were followed up by a montage of Cooper talking about her start on the CBS Daytime drama series with clips highlighting her characters interaction with several characters and some of her biggest and most noteworthy storylines (watch video below).
To watch the full episode, click here.